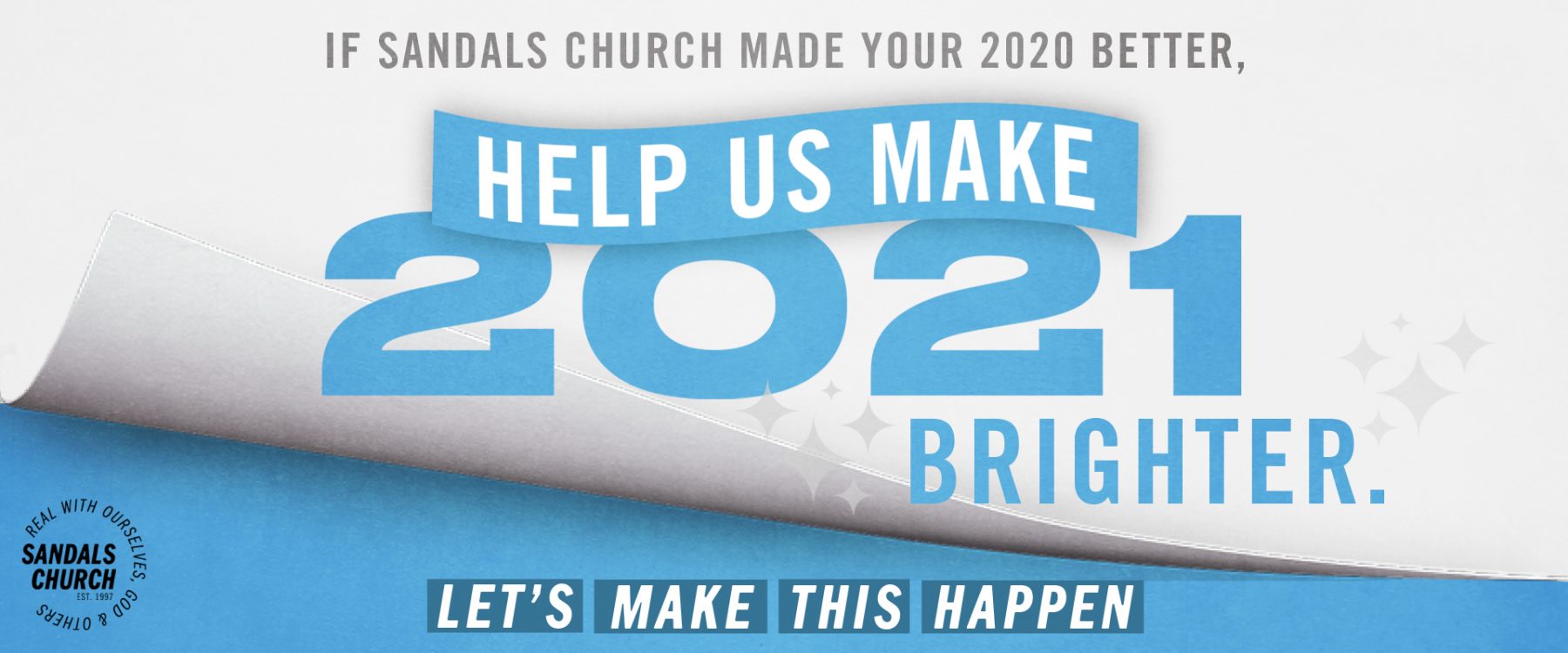 Thanks for an unprecedented year
As we say goodbye to 2020, we are blown away at what God did at Sandals Church in spite of incredibly challenging circumstances for all of us. Even more so, we are hopeful for what God will do in 2021.
If Sandals Church has been here for you in 2020, we'd love for you to consider giving a year-end gift to help us finish strong and get ready to do even more in the new year.
Make A Year-End Gift