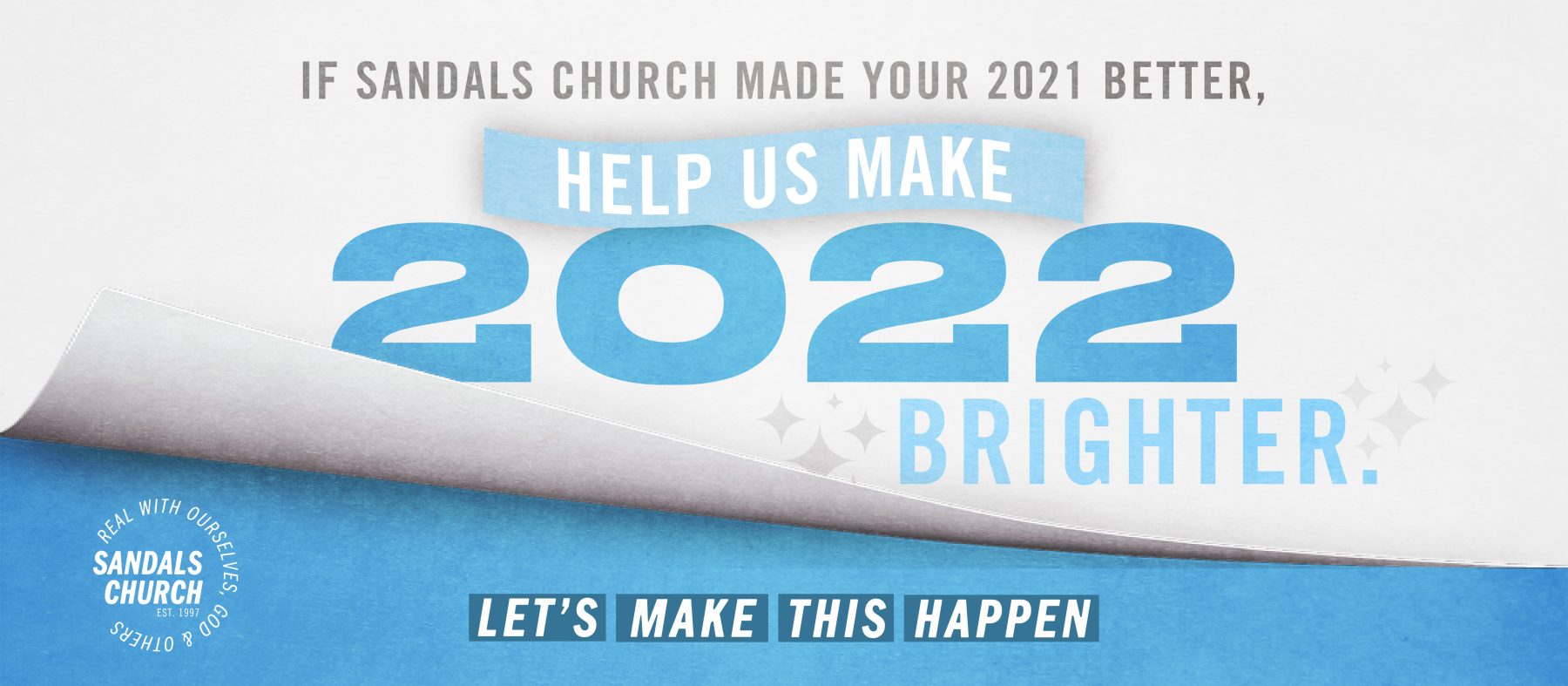 Thanks for (another) unprecedented year
As we say goodbye to 2021, we recognize the challenges we all continued to face together as we learned what a post-pandemic life could look like. Despite that, we've seen so many people come back to church—or come for the first time—and we saw over 800 people make the decision to get baptized!  
If Sandals Church has been here for you in 2021, we'd love for you to consider giving a year-end gift to help us finish strong and get ready to do even more in the new year.
Make A Year-End Gift