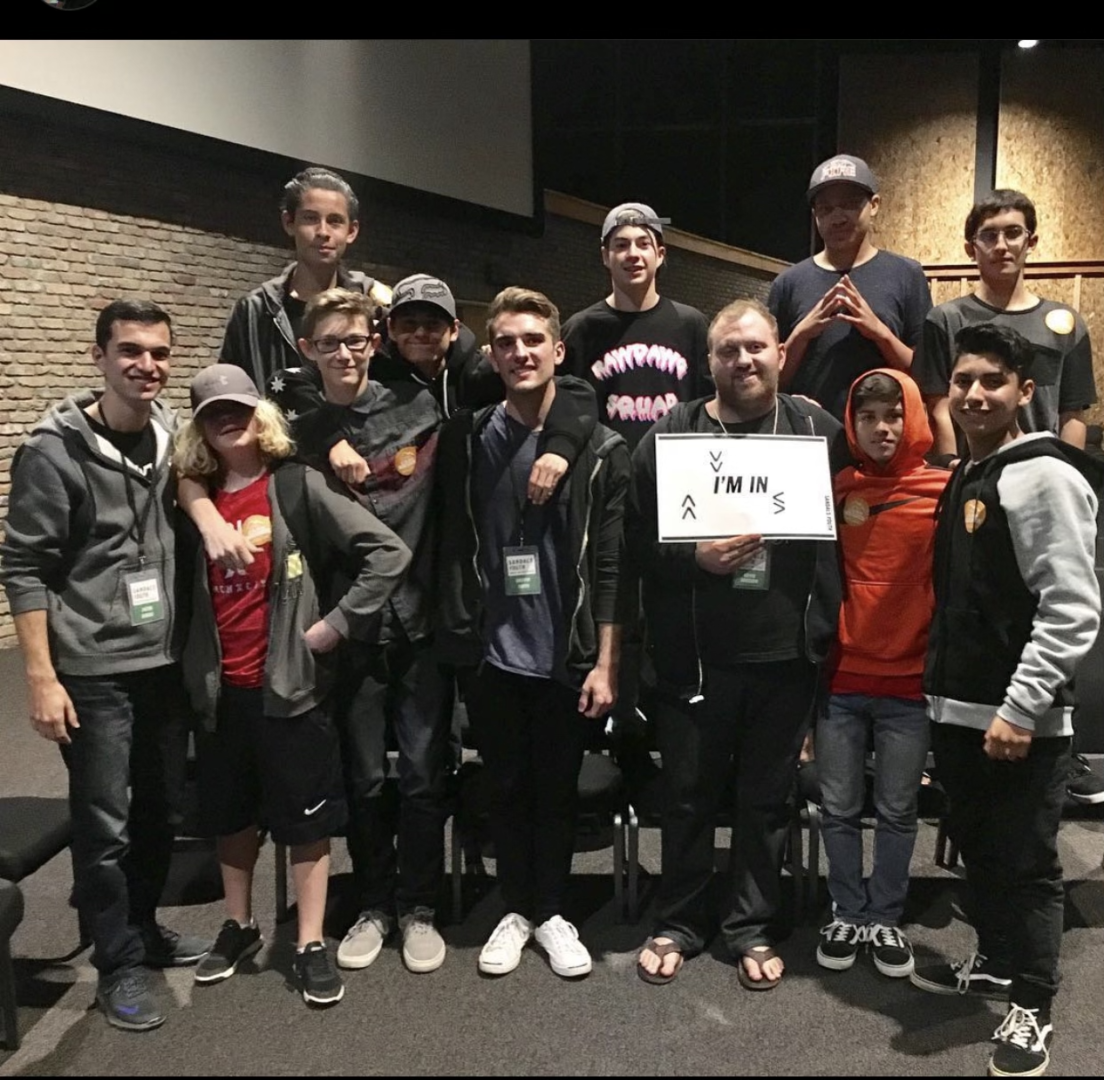 We need to talk about Kevin
Wed Jan 4
Kevin works in logistics at FedEx, but that isn't his superpower; Kevin invests in the lives of teenagers through Sandals Church Youth, and he might be one of the most impressive people I've ever talked to. I had the chance to talk on the phone with Kevin today, and I wanted you to hear about the impact that he is having.
In 2012, Kevin found Sandals Church through the FIT sermon series. He was training for a marathon, saw the yard signs while he was on a run, and decided to check out Sandals Church. It immediately became his home. In 2015, he answered the call at the end of one of Pastor Justin McVey's sermons to volunteer in Youth—not Justin's call, it turns out, but God's call. "This was not on my radar—at all—ever," Kevin told me. "I could never see myself doing youth ministry. I think that's the cool thing about how God works; he uses the people that need Him the most to do the things that He wants to do." Kevin signed up to volunteer in Youth that day, and he hasn't looked back since. In fact, as Kevin puts it, "it was the best decision of my life."
Kevin didn't just volunteer on Wednesday nights for a few months here and there; he took a group of Middle School students from middle school all the way to their high school graduation in 2020. "I remember going into that first few weeks worrying about whether or not I'd even remember these kids' names," Kevin told me. "I think I've learned in hindsight that when you feel uncomfortable, trust God." Kevin might have fumbled through the first few weeks, but by the end of the first school year, he knew that he was going to walk with these students through their entire middle school and high school experiences. He walked his boys through their first girlfriends, their parents' divorces, struggling to live up to expectations, suicidal ideation, and understanding who they are in the world. When I asked him what role he played in these students' lives—along with their parents and teachers—he told me that "I thought, in the beginning, that I couldn't possibly have much to offer these boys when they have so much support; but I've realized that it truly does take a village to raise a child, and we are all uniquely gifted to be a voice in someone else's life. What if the voice that a student needed to hear to come to Christ [or grow in their faith] was mine, and I said 'no' to God?"
Kevin didn't do this work alone. He had his co-leader, Jesse, who Kevin says has become like a father to him—much in the same way Kevin's students talk about him—but he also had help from you. Kevin took a week's vacation from his full-time job for five summers, leading his students in life change at Camp. More than half of his students would not have been able to go to Camp without financial assistance, which people like you have made possible year by year. 
When most of us would have looked back on such an impressive experience and thought I could never replicate that, Kevin thought differently. As soon as he graduated his teenagers, he turned around and picked up a new group of seventh-grade boys, who he plans to mentor through their graduation and beyond. In fact, one of his former students, Adam, now co-leads his group of new kids. "There are so many teenagers that just need to feel love," Kevin said, "there is no better thing that I could imagine myself doing now." 
When I asked how he could possibly fit this investment into his busy life and schedule, he told me the same thing that he told one of his boys—now in college—just the other day: "It's not always as grandiose as a day at Disneyland. Sometimes it is as simple as inviting my boys into my daily routines, like running errands. But when you invest your time in the things that last an eternity, instead of all the things that always want our attention, the time you give multiples […] and you end up finding the thing you were looking for all along."
When you give to Sandals Church, you join God in changing lives and helping people become real. Sandals Church exists because of normal, everyday people who have chosen to give and in doing so have created a place where we can all be real with ourselves, God and others. Support what Sandals Church is doing at https://give.sc or use the Sandals Church App https://sandalschurch.com/app.