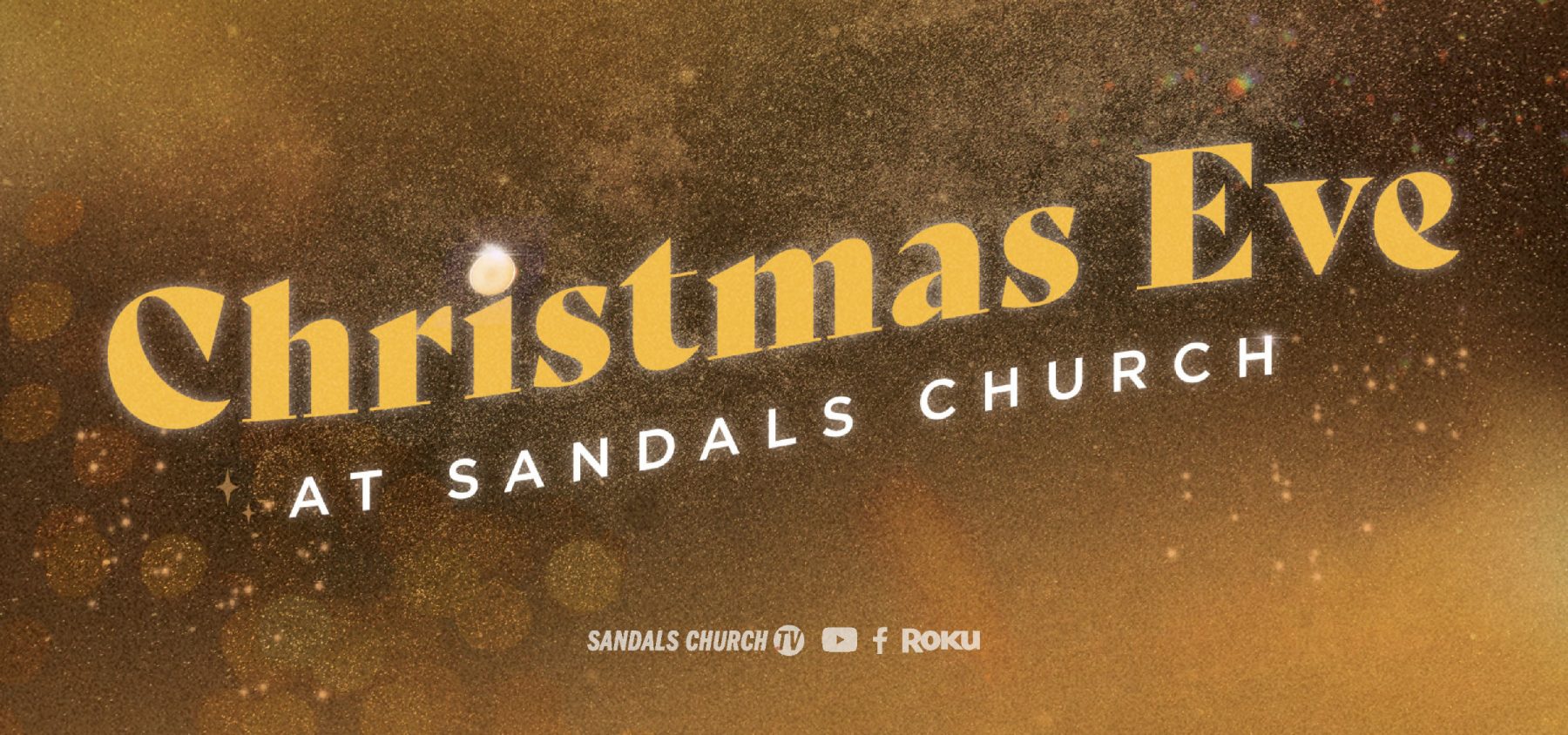 Christmas Eve at Sandals Church
In one night, God brought real hope to a weary, dark world. And he's still doing that today.
That's why this Christmas Eve, we have a real reason to look ahead with hope – and you do too. Join us as we remember and celebrate the night that changed everything.
Christmas Eve Service Times & Locations
Azusa
3:30pm & 5:00pm
Eastvale
1:00pm
Fresno
3:30pm & 5:00pm
Hunter Park
2:00pm, 3:30pm & 5:00pm (Bilingual)
Lake Arrowhead
2:00pm & 3:30pm
Menifee
Dec 23, 6:00pm & 7:30pm
Moreno Valley
2:00pm & 3:30pm
Palm Avenue
2:00pm, 3:30pm & 5:00pm
Woodcrest
2:00pm & 3:30pm
San Bernardino
3:30pm & 5:00pm
Yucaipa Performing Arts Center
3:30pm & 5:00pm
How to Watch Online
Live.SandalsChurch.tv
7:00pm PST
On Demand
Youtube, SandalsChurch.tv, Roku
*available at noon pst
Share: