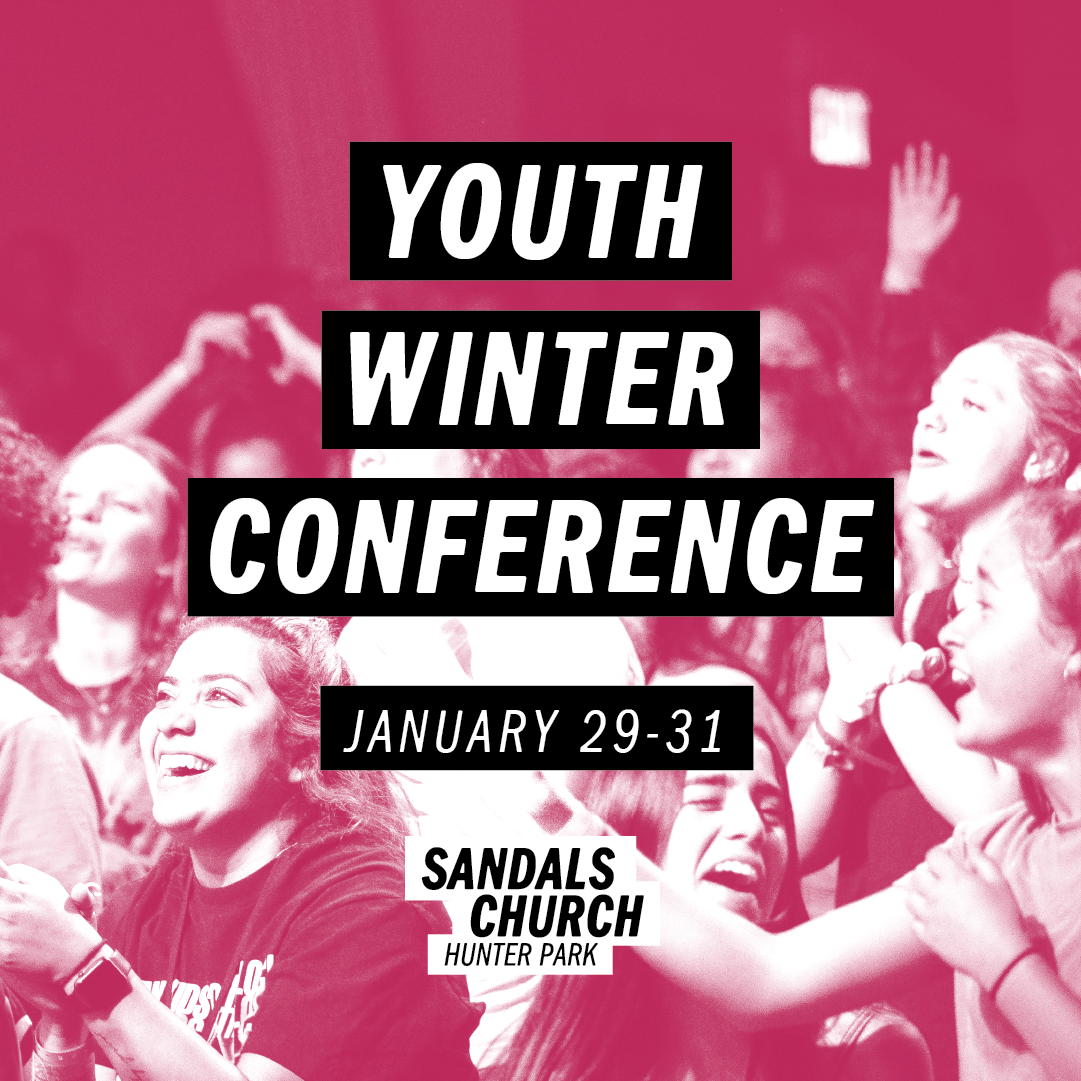 Sandals Church Youth Winter Conference
Sandals Church Youth is our place to serve middle and high school students and show them what it means to be real with themselves, God and others. While our students have the chance to join adults for our main service on the weekends, and then get together for our youth groups on Wednesday nights, we also want to provide special experiences throughout the year for students from all of our locations to connect with each other and with God in fun and exciting ways!
Introducing Youth Winter Conference

Sandals Church Hunter Park
January 29-31
We are kicking off 2020 with a new type of camp experience by launching our first annual Youth Winter Conference! Our mission is to not have to wait until summer to experience all of the great things that come with summer camp. We've planned a special three-evening event to bring all of our Sandals Church campuses together to celebrate what God is doing and provide more ways for students to get real.
We'll have 3 evenings of fun, games and each night will bring a new speaker, new crazy element, and a new camp-like experience.
Dates & Times
Wednesday, January 29: 6pm-9pm
Thursday, January 30: 6pm-9pm
Friday, January 31: 6pm-10pm
Registration is $59 per student* and transportation to Sandals Church Hunter Park will be available for students from all non-Riverside campuses.

REGISTER NOW
*A $25 day rate will be available for students who have prior commitments on any of the nights of the 3-day event