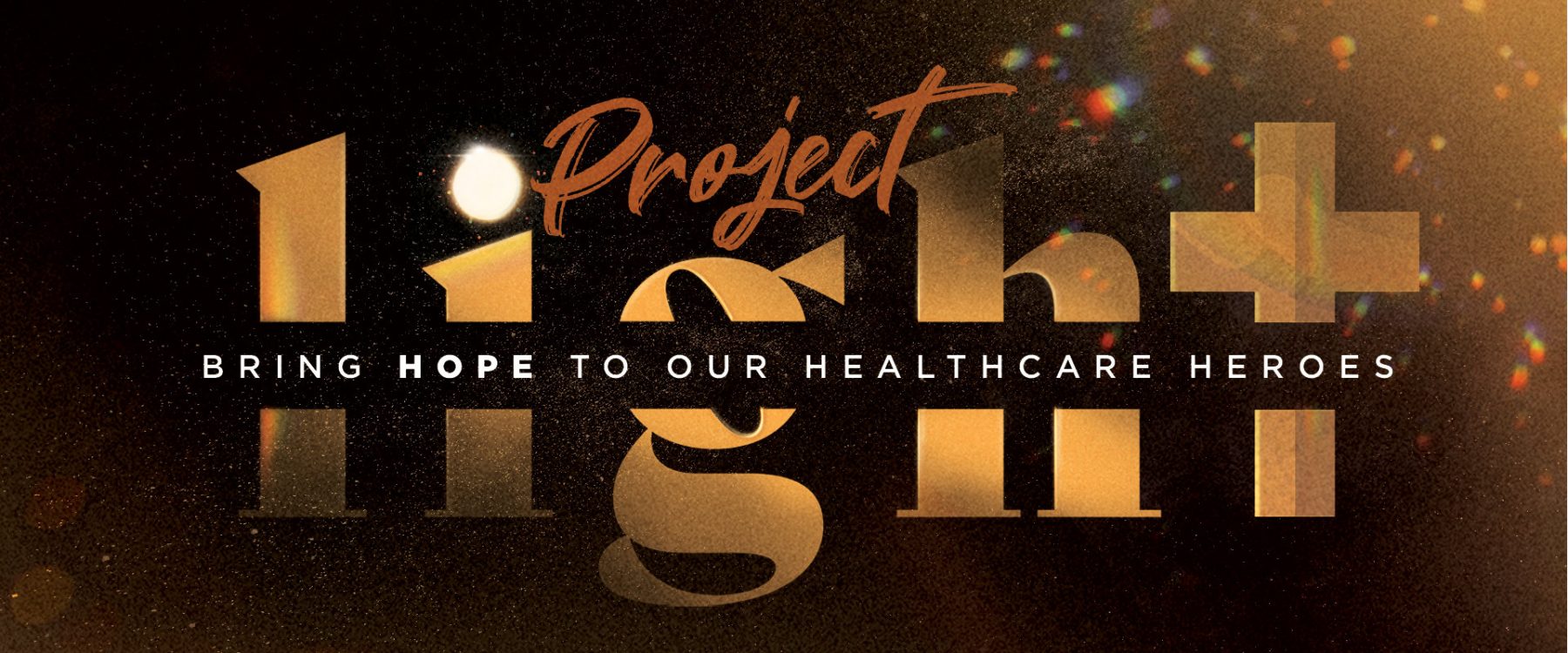 Join us for Project Light to bring hope to our Healthcare Heroes
Our regional hospitals are in crisis. While COVID-19 has been a reality in our area for the past 9 months – the past few weeks have seen an exponential spike in cases that have overwhelmed our hospital capacity and pushed already exhausted healthcare workers to their limit.
Now is our time to step in and help.
Our friends at Riverside Community Hospital have reached out to ask not only for our prayer, but for our help supporting the nurses and workers who are carrying the heaviest weight of this crisis.
There are 2 ways you can help:
Buy A Meal
We're teaming up with local restaurants to provide snacks and meals for nurses on site at the hospital for the next month. $10 buys one nurse a meal and any donation helps us support local business owners at the same time.
Donations will be directed to our Local Relief fund which is being used to purchase meals for our local healthcare workers.
Send a Note
We've built an online portal where you can write and send a note of encouragement straight to local healthcare workers. And if you live near a Sandals Church campus, there's a template for your kids to draw or write a note and drop it off to be delivered!
Healthcare Heroes: We See You
As COVID-19 explodes, we know that our healthcare workers have been hit especially hard and have been struggling under the weight of this crisis for months.
We've heard from many of you who are beyond exhausted, lonely and feeling hopeless. We see you and we want to help.
Help Hotline
We've launched a special call-in line so you can reach out at any time to let us know how you're doing and tell us if there's anything you need. We'll be here to pray, listen and get you any help we can.
Call or text us at (951) 800-7865
Quarantine Support
We're mobilizing to help provide additional support for nurses who may need to be quarantined or need more specific, hands-on help during this time.