Safe & Comfortable
We want every person at Sandals Church to be safe and feel comfortable, so we will now offer four ways to connect with us for our weekly services:
Online: Continue joining us for services online from anywhere in the world.
In a Group: Engage in our online services at a home with your small group.
At our Campuses: Join us for indoor weekend services with live worship.
At our Outdoor Venues: We are now offering outdoor services at a few of our campuses and other seasonal outdoor venues in the community.
Every in-person Sandals Church service is designed to be a touch-free experience and will abide by all of the currently recommended health precautions such as social distancing and face coverings.
Please note: We are not offering childcare or kid's services at this time.
Indoor & Outdoor
How would it work, what's the timeline?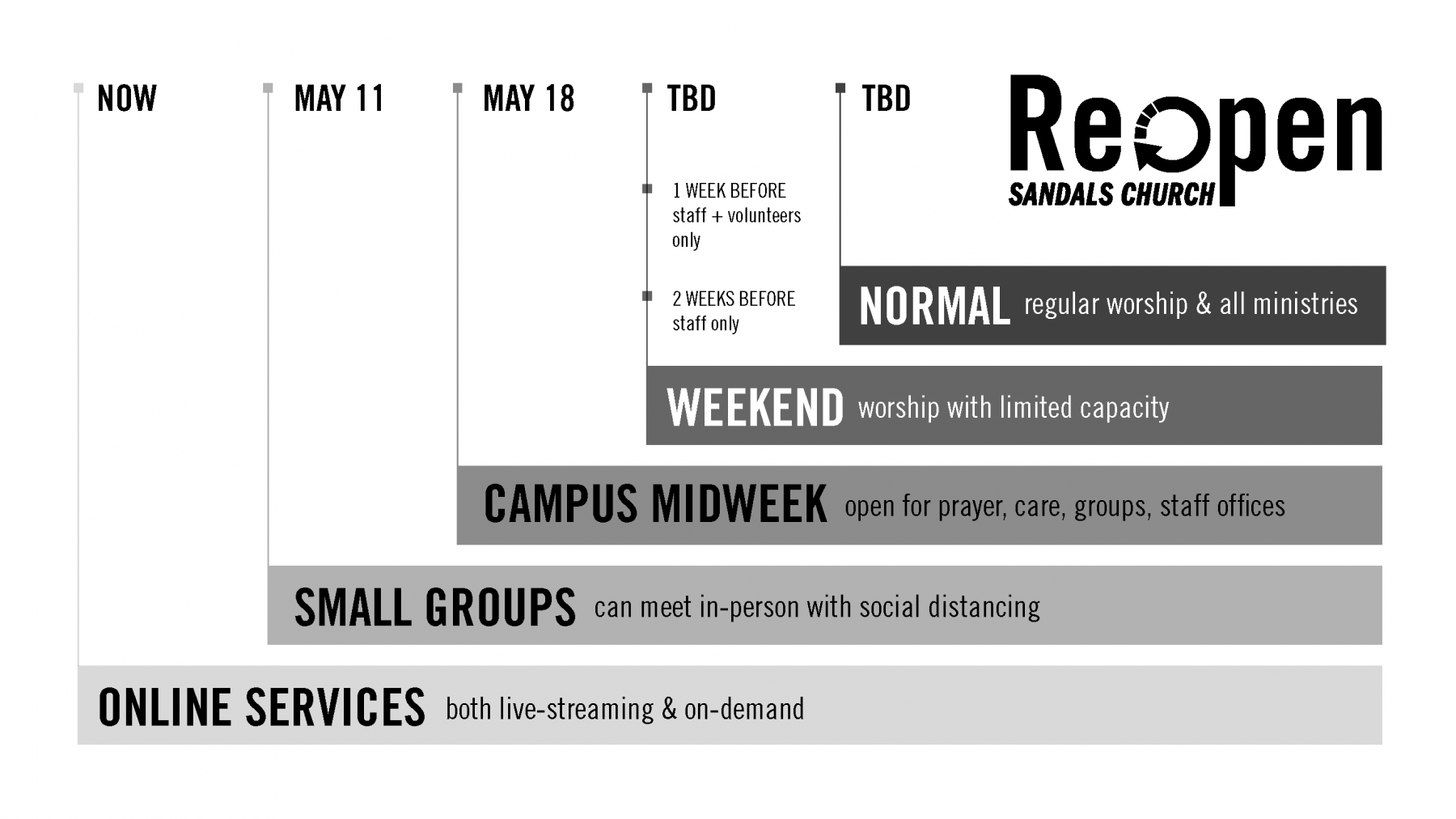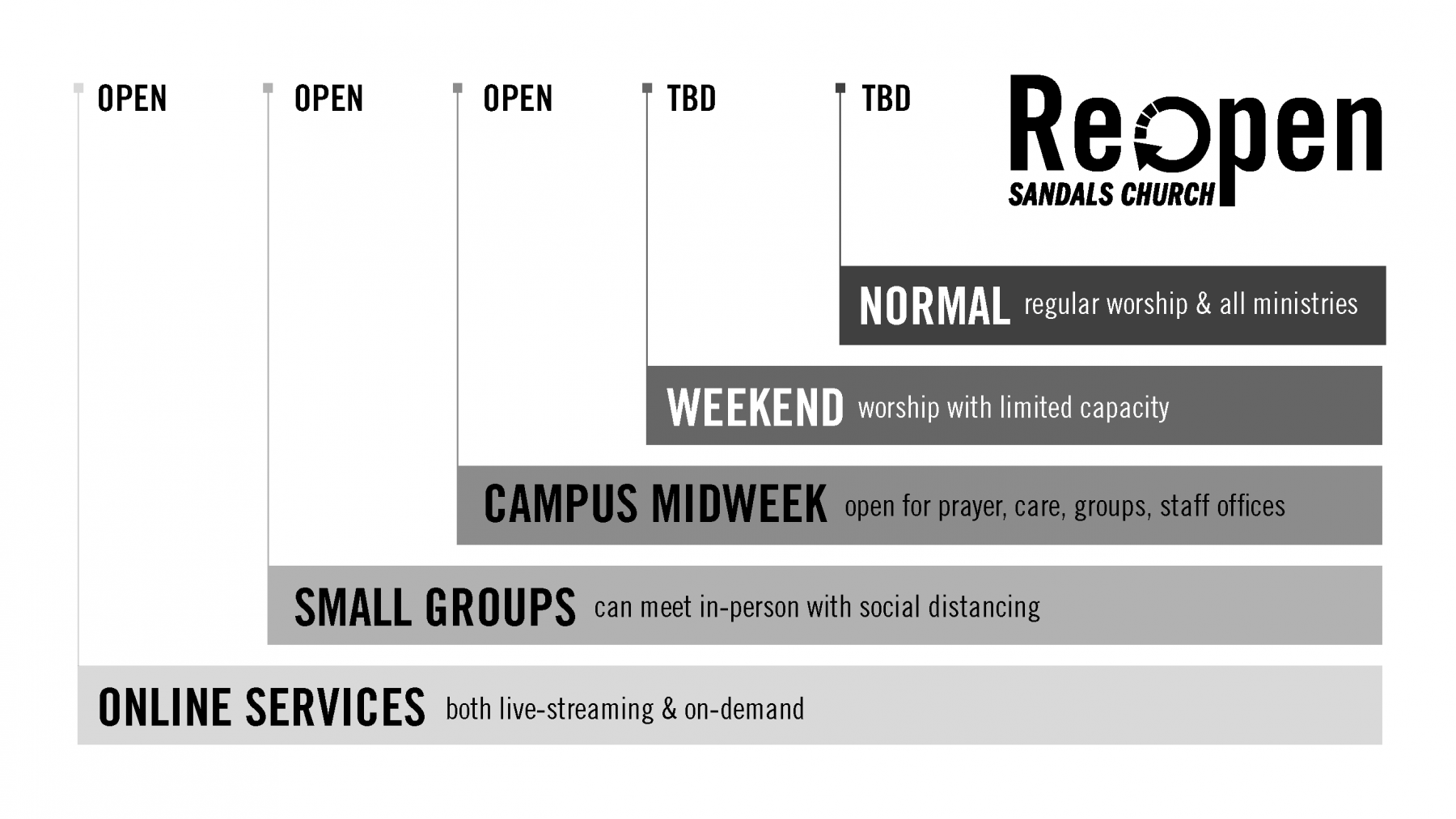 CAMPUSES WITH INDOOR SERVICES
Saturdays
Hunter Park 5:30pm
Menifee 5:00 & 6:30pm

Sundays
Banning: 9:00 & 10:30am
East Valley: 8:00 & 10:00am
Fresno: 10:30am
Hunter Park: 8:15 & 10:00am
Lake Arrowhead: 9 & 10:30am
Moreno Valley: 9:30 & 11:00am
Palm Avenue: 8:30 & 10:00am, Spanish service – 11:30am
San Bernardino: 9 & 10:30am
Woodcrest: 8:30 & 10:00am

OUTDOOR VENUES & CAMPUSES WITH OUTDOOR OPTIONS
Saturdays
Menifee 5:00 & 6:30pm
Hunter Park 5:30pm
Yucaipa Performing Arts Center 7:00pm

*seasonal outdoor venue, hosted by Sandals Church East Valley and Sandals Church Banning

Sundays
East Valley: 8:00 & 10:00am
Eastvale at Silverlakes Sports Complex: 5:00 & 6:30pm
Hunter Park: 8:15 & 10:00am
Palm Avenue: 7:00pm
At Home & In Groups
Saturdays
4:15pm, 6:00pm PST
Sundays
8:15am, 10:00am, 11:45am, 5:00pm and 7:00pm PST
Spanish Services – 8:15am, 10:00am, 11:45am PST