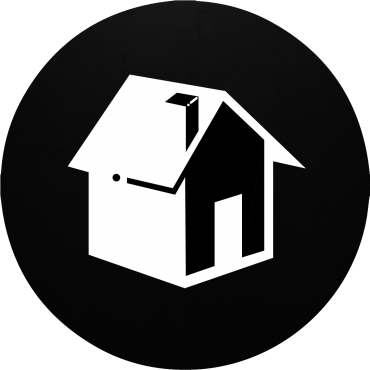 Stay-at-home has been hard
People are struggling with isolation, anxiety, depression, substance abuse, domestic violence, child abuse, suicide.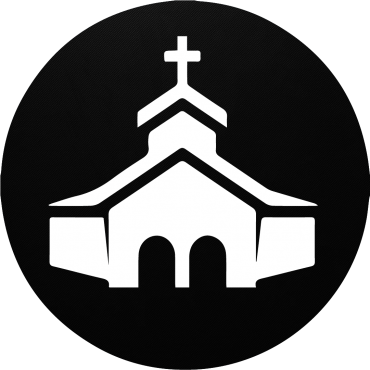 People need hope
The local church is a positive source of encouragement for many, especially in uncertain times.
How would it work, what's the timeline?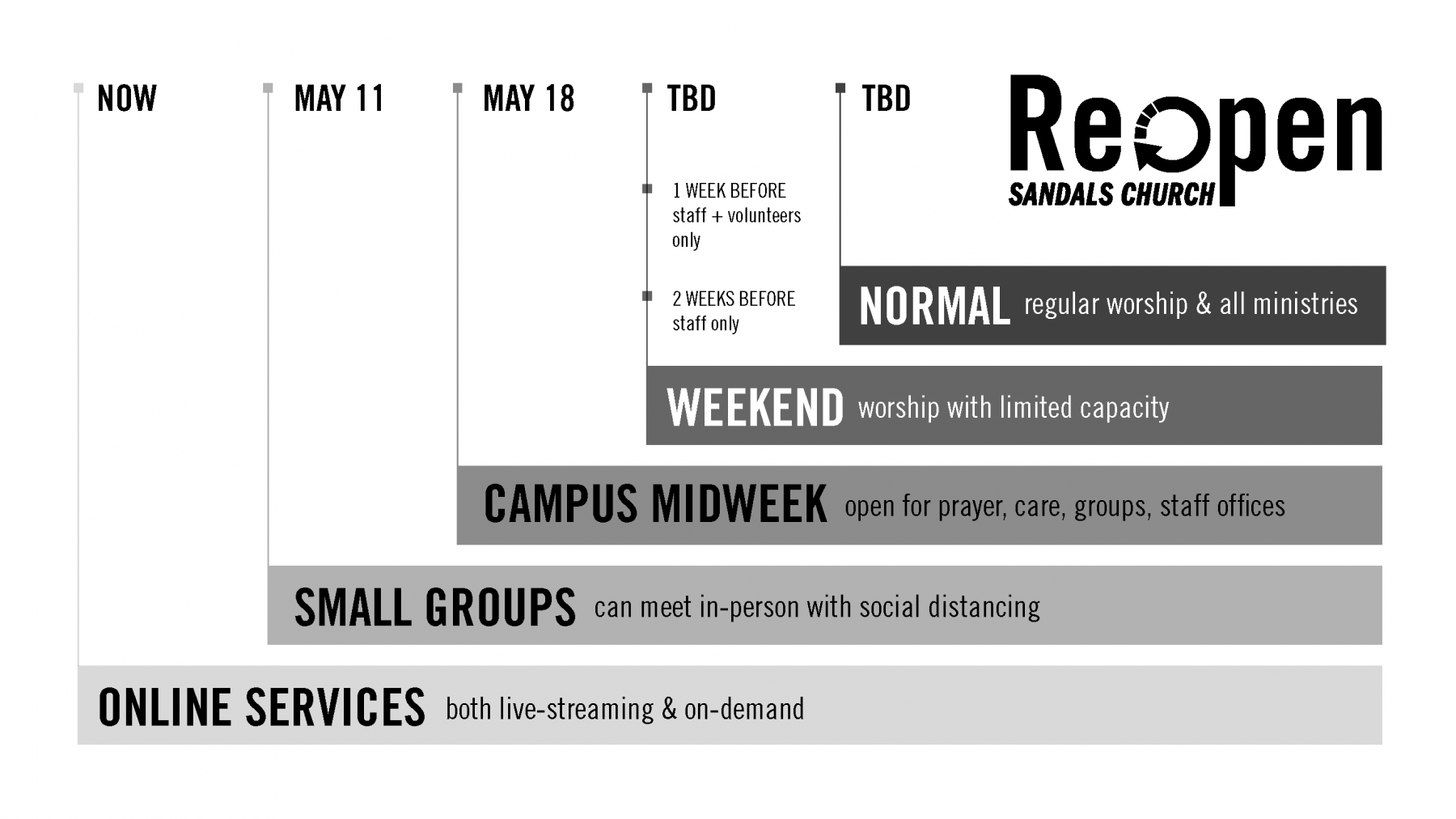 Our Reopen Plan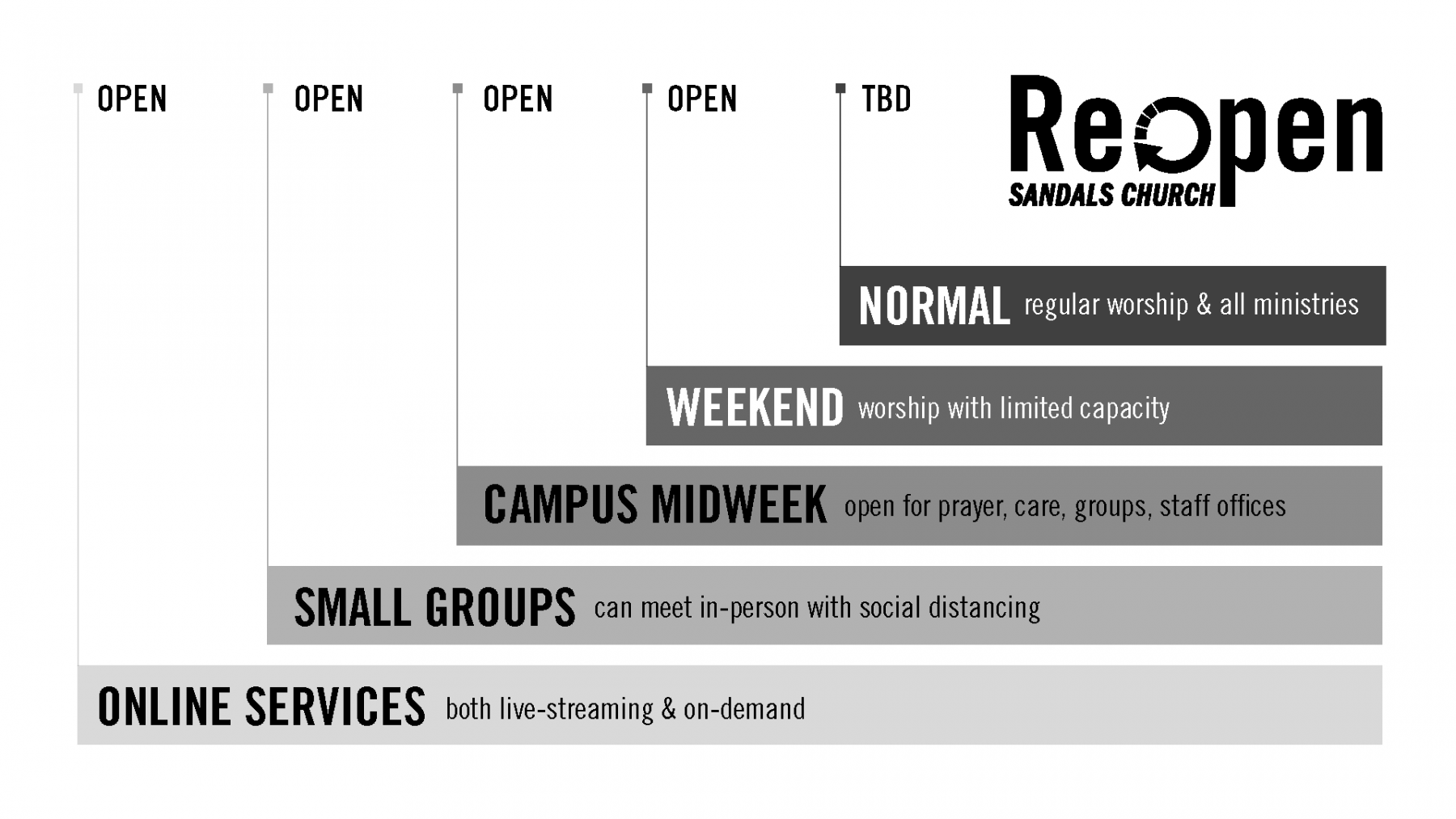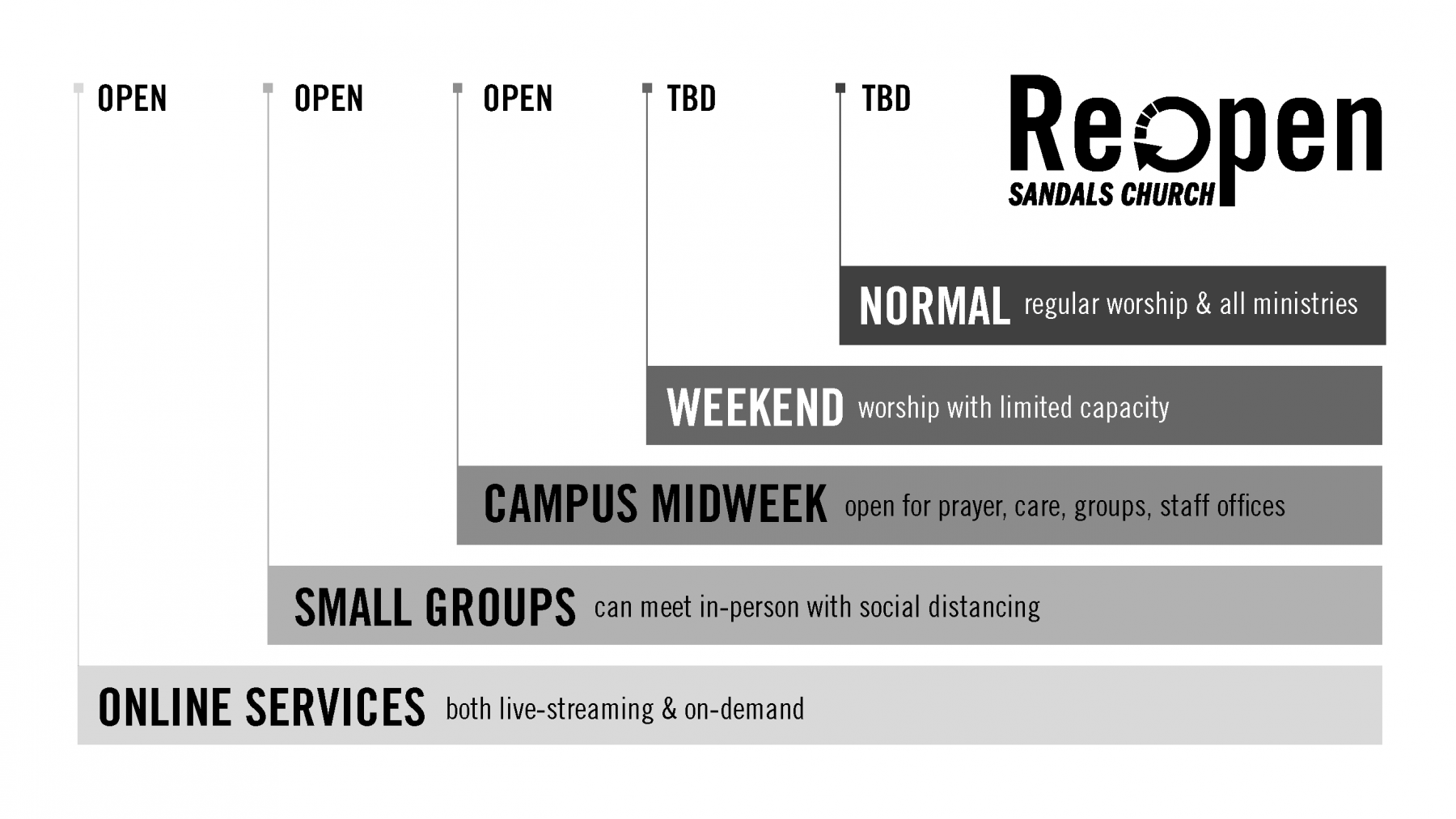 Weekend Reopen Plan
We are excited to announce that Sandals Church will be reopening on the weekend of June 27-28. Our leadership along with doctor's and health professionals in our community have collaborated together to create a safe reopen strategy for our community.
Groups Reopen Plan
At Sandals Church we know that personal connection is an essential part of both health and discipleship. Our groups are a key environment where those connections happen.