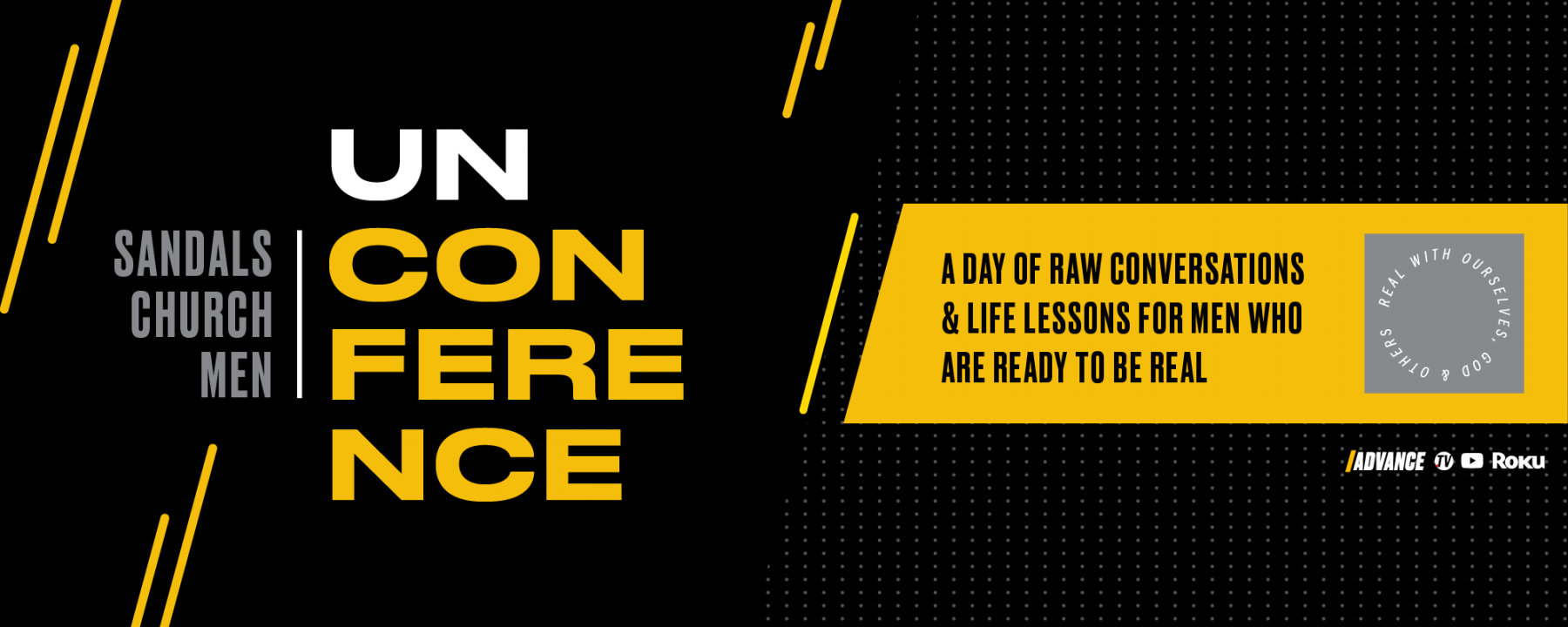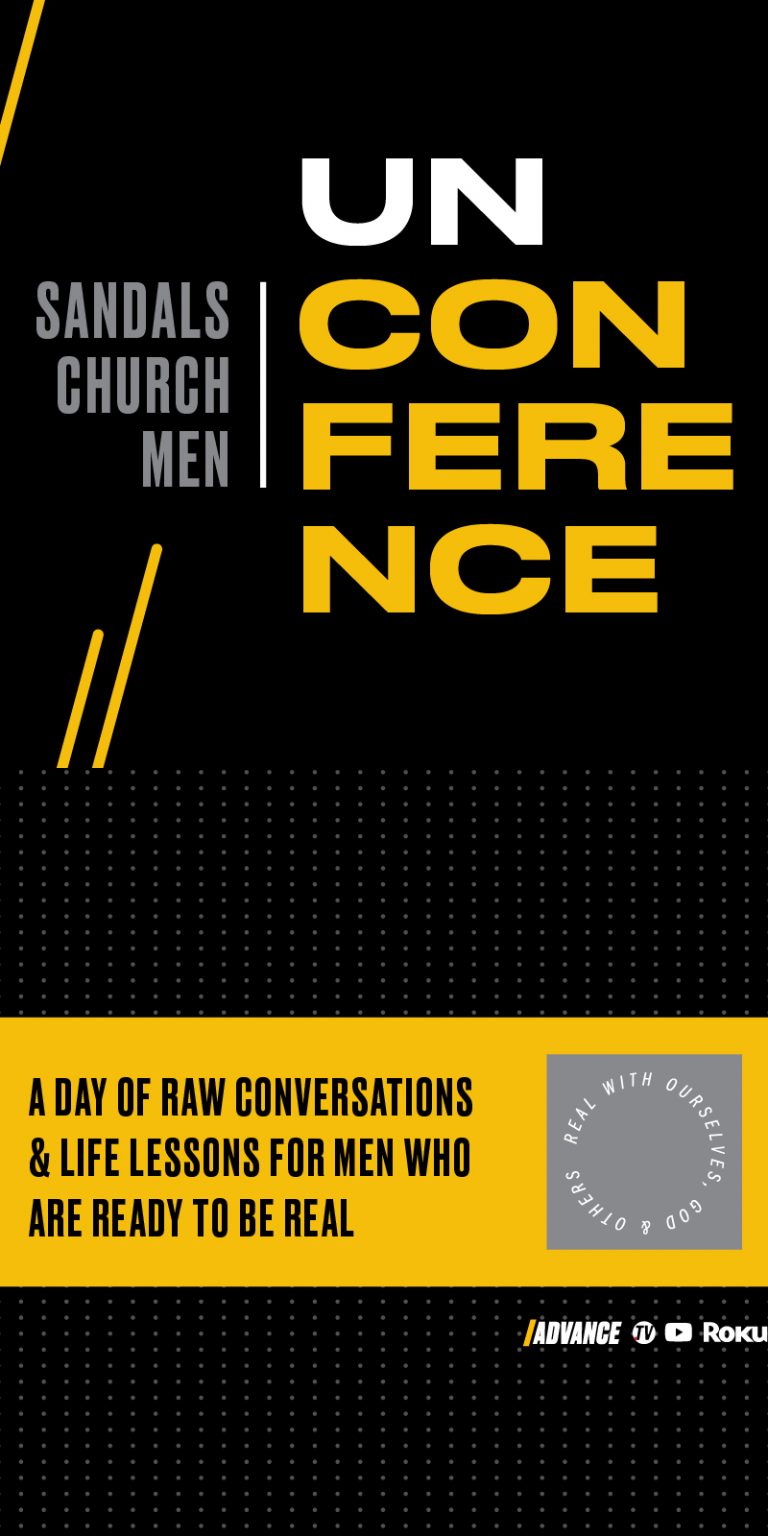 This hasn't been a normal year, so this won't be a normal men's conference.
Instead of a day full of keynote talks and breakouts, we sat down with some of the pastors and men from Sandals Church for some raw conversations and life lessons all about what it means to follow God and be real.
Gather & Watch
Available November 13-15

What we all need right now isn't just another lesson, it's each other. So mark your calendar and invite some other guys to join you at your home or local campus for the Sandals Church Men's Unconference as we connect with God and each other.
How To Watch
Starting Friday Nov 13th the Sandals Church Men Unconference will be available on Youtube, Roku and SandalsChurch.tv.
Youtube
Watch it on the Sandals Church Youtube Channel.
Roku
Watch it on the Sandals Church Roku App under the Mens Advance Playlist.
SandalsChurch.tv
Watch it on the SandalsChurch.tv Mens Advance Channel.
Special thanks to Thousand Pines Christian Camp for generously allowing us to use their space in order to create a unique environment for us to have these conversations.
Host an Unconference Group
We're better together, so plan to watch our men's unconference event with a friend or a group so that you can get the most out of it.
*Allow 5 hours for your gathering
Attend at a Campus
Not sure about hosting a group? Attend at one of our campuses so that you can get the most out of this men's unconference event.
Campus Days / Times:
Banning: Saturday Nov 14th 8:00am
East Valley: Saturday Nov 14th 8:00am
Fresno: Friday Nov 13th 6:00pm
Lake Arrowhead: Saturday Nov 14th 8:00am
Menifee: Friday Nov 13th 6:00pm*
Moreno Valley: Saturday Nov 14th 7:30am
Palm Avenue / Hunter Park: Saturday Nov 14th 1:00pm @ Palm Avenue
San Bernardino: Saturday Nov 14th 9:00am*
Woodcrest: Saturday Nov 14th 8:00am & 10:30am*
*Not meeting on campus