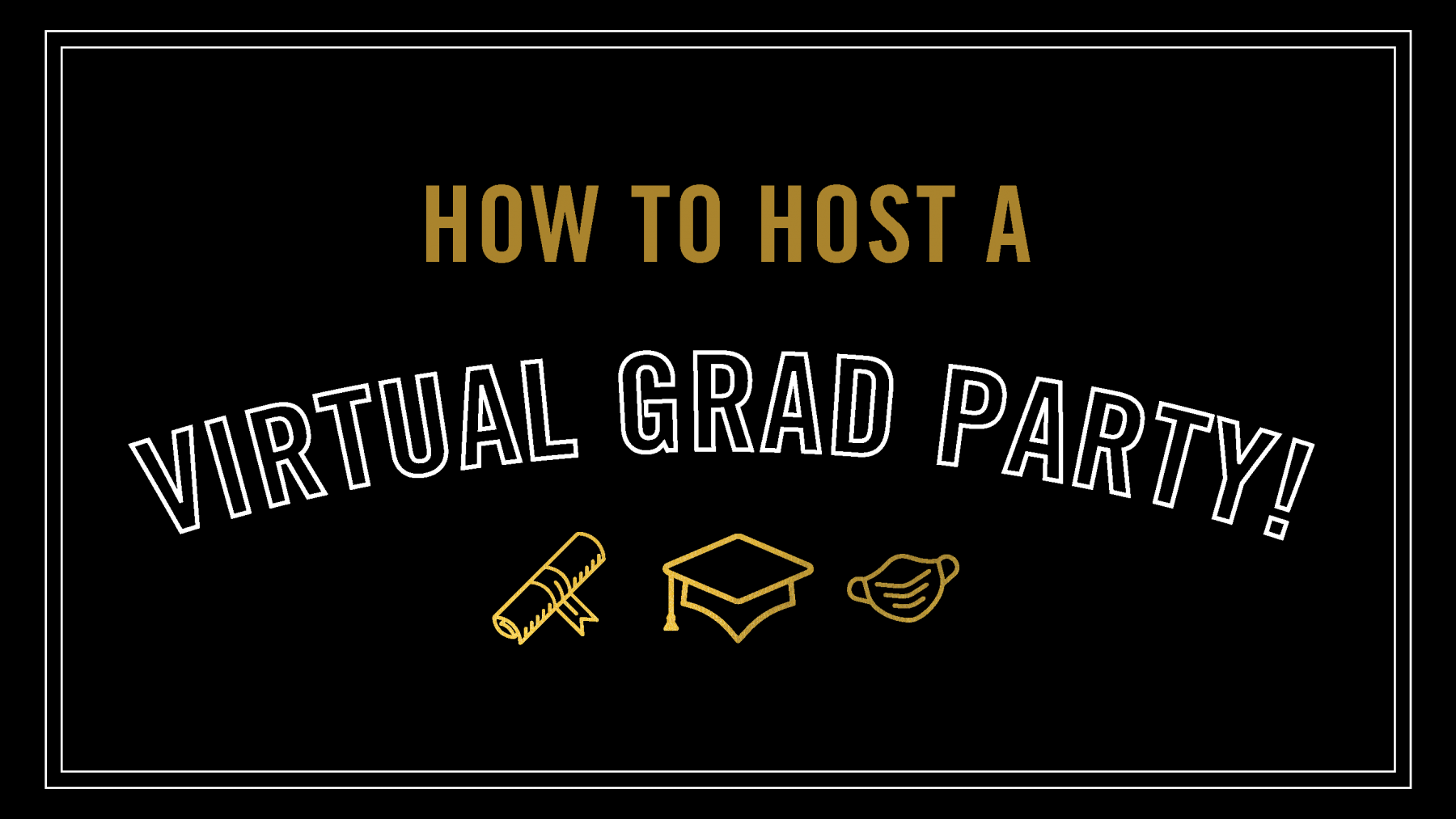 How to: Virtual Graduation Party
Mon Jun 1
Our high school seniors are missing one of the most significant milestones in their lives. The fact that this pandemic happened in their last year of high school is not lost on us. The last eight weeks of high school are the best, and we want to celebrate them, let them know that God still sees them, and their achievements are worth celebrating.
Even though you can't all be there in person, you can be there virtually. Thanks to advances in technology and there are many ways that you can be together when you aren't able to be physically together. Here are some virtual graduation party ideas from your friends at Sandals Church to help you throw a memorable party!
HOW TO WATCH
Tune in live, June 5th at 6:00PM to live.sandalschurch.tv , Sandals Church on Facebook or our YouTube channel.
Set up a Facebook watch party so friends and family can watch the virtual graduation together. Watch a how-to video here.
After watching the Sandals Church Virtual Graduation at live.sandalschurch.tv , arrange a Zoom call so that family and friends can all see each other. Set up a themed virtual background so everyone has a festive backdrop. Give toasts to the graduate, words of affirmation, and wisdom for their future. Have everyone wear a hat and theme your call "Hats off to You!" See how-to here.
Have family members call in on FaceTime. Set up computers, iPads, or phones around the room—on a chair or top of the couch so it is as if they are in the room watching the graduation together.
SEND OUT A PARTY BOX
A party box sent out before the event to your guests is a great idea to get everyone in the party mood. Here are some ideas for items that you can include.
Photo/Commemorative Announcement with a photo of the graduate
Pom poms in theme or school colors
The graduates face printed out and put on a stick so the guest can wave it as they are watching.
Streamers or confetti to throw at the screen. Make sure you wait until they are watching!
Special Graduation Cookies for each person in school colors. Many local bakeries make graduation cookies that can be individually sealed. Any dessert or snack item will work.
Plastic champagne glasses (ask friends and family to get a bottle of sparkling apple cider or beverage of their choice from their local store to do a toast.)
A special thank you note handwritten by the graduate.
Include the same items in each box. It doesn't have to be elaborate. A photo and a cookie are enough to bring everyone together. Don't forget to have the cookies and sparkling beverages available for your family and your grad. Send out with plenty of time for them to receive the party box prior to the virtual graduation party.
DRESS UP AND ASK "GUESTS" TO DRESS UP
It is important to make this event special for your graduate. Have your graduate dress in a cap and gown. Have family members dress up to make the virtual party feel more formal. For those watching online, if you opt for a zoom call, Google Hangout or FaceTime, ask guests to also dress up.
DECORATE THE ROOM
Make the virtual party special by decorating the room.

Set out school pictures: K-12, sports, and activities. Make a collage or frame all of the pictures and place them around the room. String pictures up across the wall or door opening.
Decorate in school colors or black and gold to match Sandals Church graduation colors. Streamers, balloons, and party goods.
Make a special centerpiece with pictures and props from the graduate's activities, mascots, report cards, trophies, medals, awards, acceptance letters.
Highlight the college/trade school they will be attending or the career they will be pursuing with school colors, banners, or props.
Make a flower, candy, or money lei to give to your student to put on before they "walk" down the aisle. (We will have a visual in the Sandals Church Virtual Graduation of a lei so this will be a great way to make their experience with the video as real as can be.
Add your own flair and make it fun and an experience to remember! Be sure to follow Sandals Church and Sandals Youth on social media for more information and ways to virtually invite your friends and family to watch the graduation online.
VIRTUAL GRADUATION CERTIFICATE
DIGITAL INVITATION GRAPHICS