latest sermon
Everyone Worships Something
The idea of having an idol and worshipping something has long been outdated and seen as old-fashioned. In 2023 it is easy to think that we have progressed past the need for worship and for idols, but what if you still do worship someone or something? What if there are idols in your life that you don't realize that you've built up? Join us as we continue in our sermon series Old Rules for a New Life, as Pastor Matt preaches on the second of the ten commandments; you must not make for yourself an idol of any kind or an image.
Watch Latest
View Series
SANDALS CHURCH ORIGINAL CONTENT
Check out our messages, Q&A podcast, music videos and more!
WATCH NOW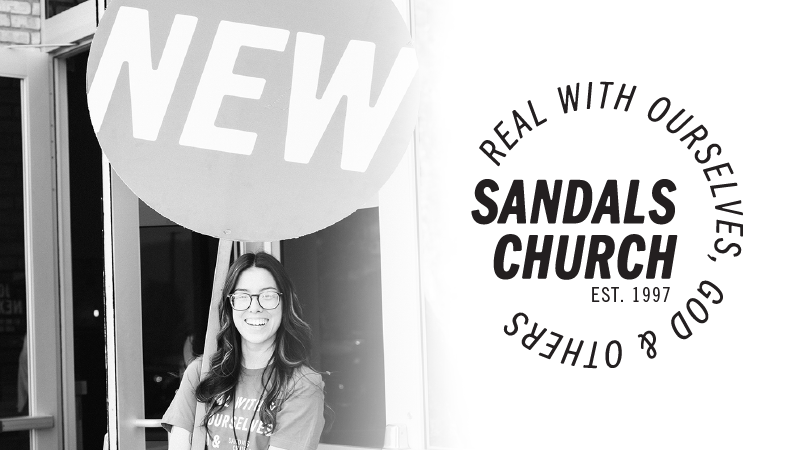 Frequently Asked Questions
Reopen Sandals Church
Our leadership along with medical doctors who attend Sandals Church have put together a thorough reopen plan that is safe, strategic and built on data.
Our midweek programming is back on live.sandalschurch.tv this week and includes brand new content from Sandals Church Kids & Youth, a live Cultivate Podcast, and our series "Signs: Is Jesus Returning Soon?".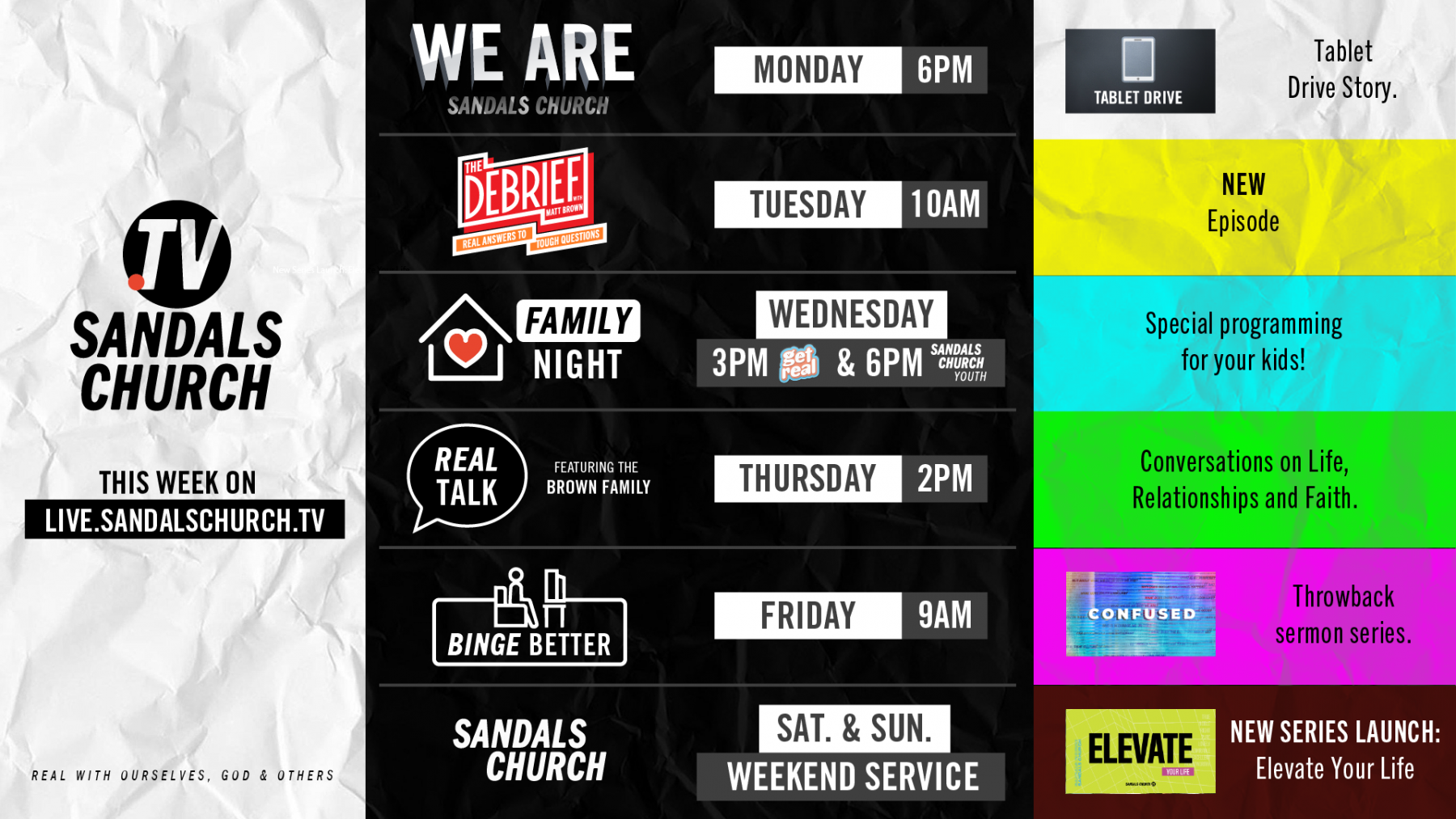 Monday – TGIM: Featuring Pastor Dan Crowley | 6:00pm PST: Connect for a conversation with our Spiritual Formation Pastor, Dan Crowley to get your week started off right!
Tuesday – Cultivate Gathering Feature | 10:00am PST: Ladies, enjoy some wisdom and encouragement from our Cultivate team as we feature one of our favorite Cultivate Gatherings.
Wednesday – Family Night: Sandals Church Kids & Sandals Church Youth | 3:00pm and 6:00pm PST: Screen time the whole family can enjoy! Sandals Church Kids will be live starting at 3:00pm with fun music videos, Bible teaching, games and more! Then Sandals Church Youth will be live at 6:00pm with teaching from the team and a chance for 7th to 12th graders to connect with friends in the live chat!
Thursday – Real Talk with Pastor Matt & Tammy Brown | 2:00pm PST: Tune in for part 2 a special conversation with Pastor Matt and Tammy Brown and learn more about what Sandals Church has in store for you this weekend!
Friday – Binge Better, In Pursuit | 9:00AM PST: What does it look like to be guilt free, shame free, worry free? What would it be like to be at peace with who you are, where you've been, what you've done or haven't done? What does it look like to be real? We want to know too, and that's why we're in pursuit.