GRAB A FEW FRIENDS, AND LET'S DO THIS TOGETHER
It's Now Easier than ever to get started
The best way to find a group is to start one that works for you! A group can start with just a few people. Community groups offer a place to meet with others, discuss the sermon and build relationships that point each other to Jesus. They are the primary place where we work out the vision of being Real with Ourselves, God and Others. These small groups typically gather weekly for about two hours and can meet just about anywhere.
It's now easier than ever to get started. Just start by answering one question—where do you want to meet?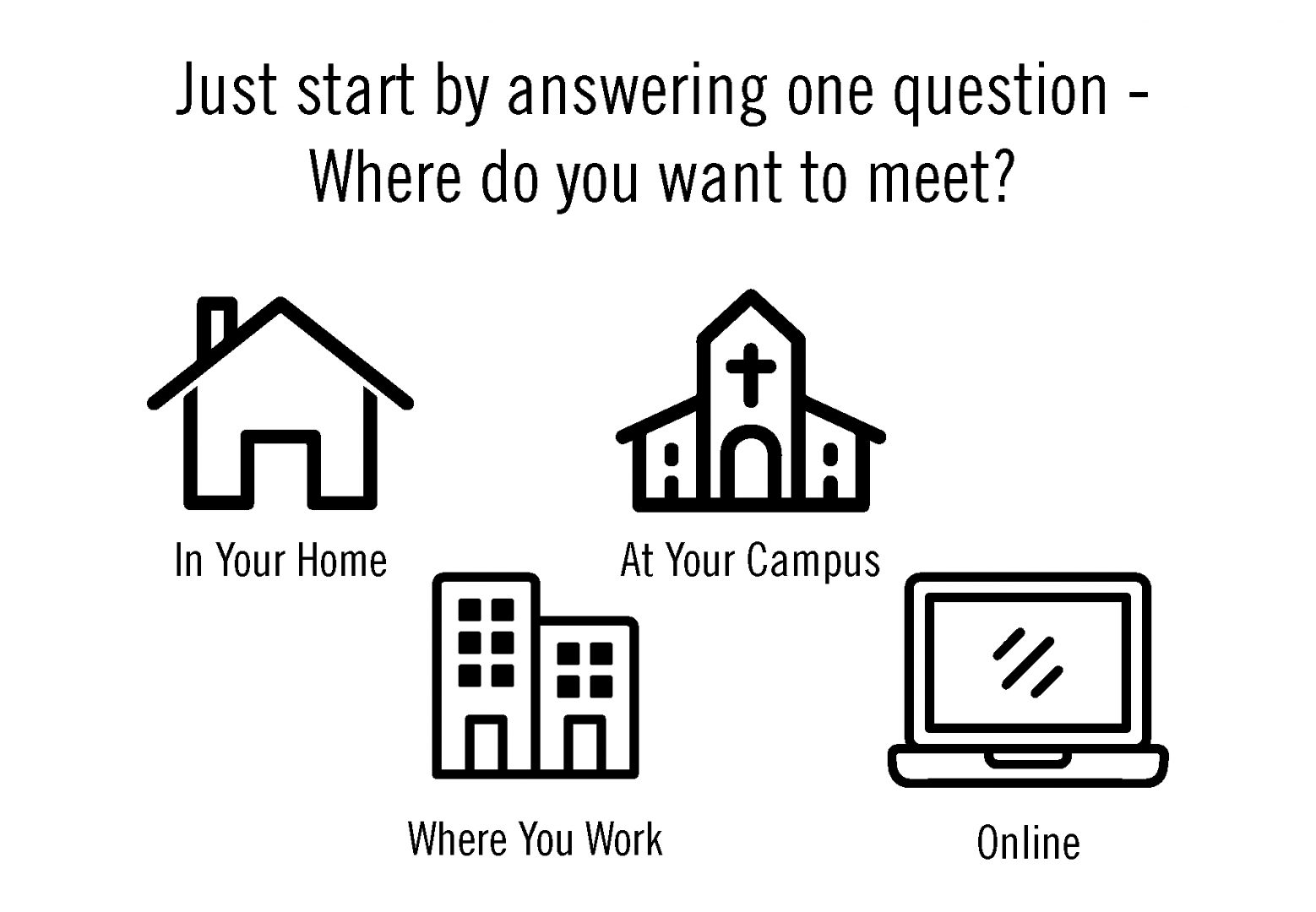 NOT QUITE READY TO START OR JOIN A GROUP?
Try a group with people who are just like you led by people from your very own campus. You can sign up right now by filling out the brief form below. We will provide all the details so you can find the community you are looking for.
Sandals Church Anywhere
Sandals Church Anywhere is a way for you to have a sandals church experience right in your home. Invite friends and family in your community to join you and experience being real while you host your very own sandals church anywhere location.