Sandals Church Men
When men advance together in courage we can follow God fully, love the people God has placed in our lives well and serve the church faithfully.
If you are in 7th grade or older and you are a man, Advance is for you. We join together in groups to be encouraged, challenged, and supported as we get real and seek to grow. If you would like to know more about Advance, who is included and what our passion is, check out our video channel.
LET'S BE #STRONGERTOGETHER
We are excited to invite you to participate in a Sandals Church Men's Cornhole Tournament and Summer Camp Fundraiser!
We are inviting boys and men going into 3rd grade and up to join us to play, watch, eat and enjoy hanging with the men of Sandals Church while raising money to send kids to camp! Food trucks, carnival games and merchandise booths will be available to purchase items to raise money for summer camp.
Sandals Church Men's Spring 2021 season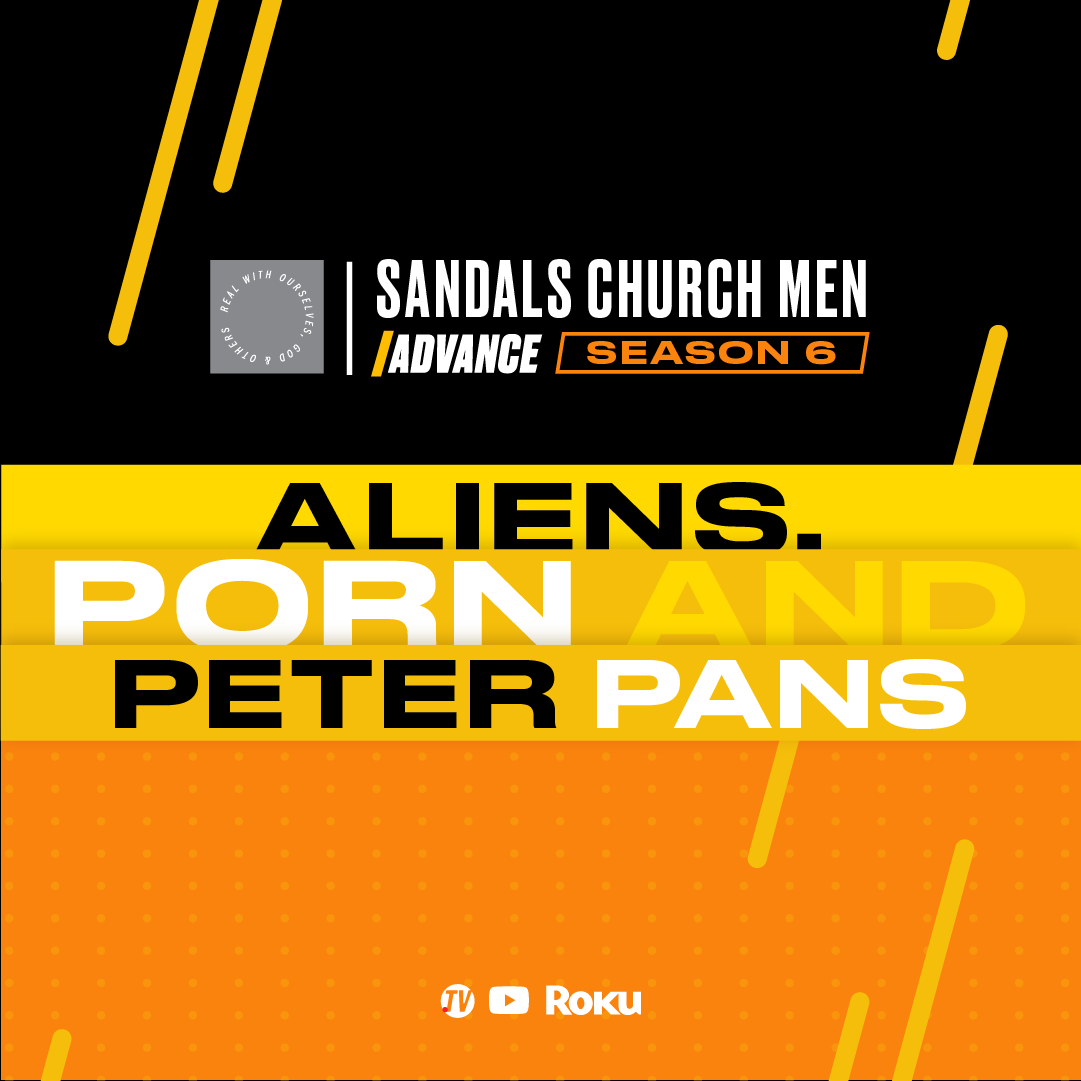 Our Sandals Church Men's Spring 2021 season is called Mansplaining, and features a series of conversations from a wide variety of men from Sandals Church talking candidly about the challenges we face in our culture. When you register for our 6th season, you'll get your Sandals Church Men's Advance merchandise included with your registration!
DON'T DO THIS ALONE!
Register below to receive the content and then grab some friends and start a group! You can also find an existing group on our group finder at the bottom of the page. Content will be released on Sunday, April 25.
*Register to gain access to the videos
We're currently in need of skilled labor including, drywallers, carpenters, electricians, painters, and more to launch a new place to be real!
MEN'S SEXUAL FREEDOM GROUPS
These groups are designed to care for, grow with and serve men who are stuck in habitual, sexual sin. The goal is to help men face these issues so that they are strengthened and equipped to live their lives in obedience to Jesus and in alignment with his purposes for them. If you have any questions, please email us at msf@sandalschurch.com.