Join the YA Community
Adulting is hard. Don't do it alone.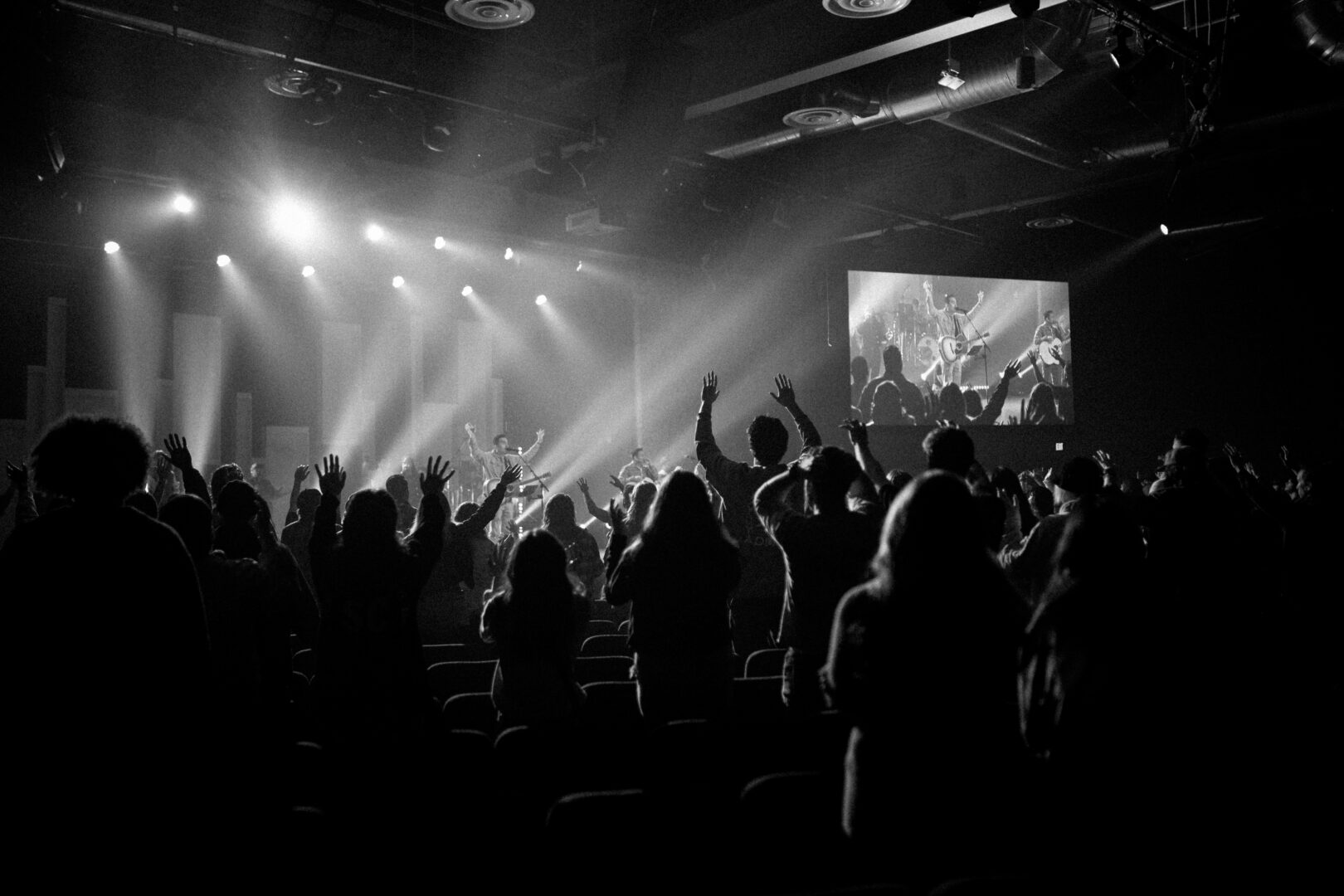 Beginning of Semester
YA Gathering is the starting point of the semester to cast vision and launch the semester focus. This is an opportunity to get together with ALL campuses and to be invited into seasonally-focused growth.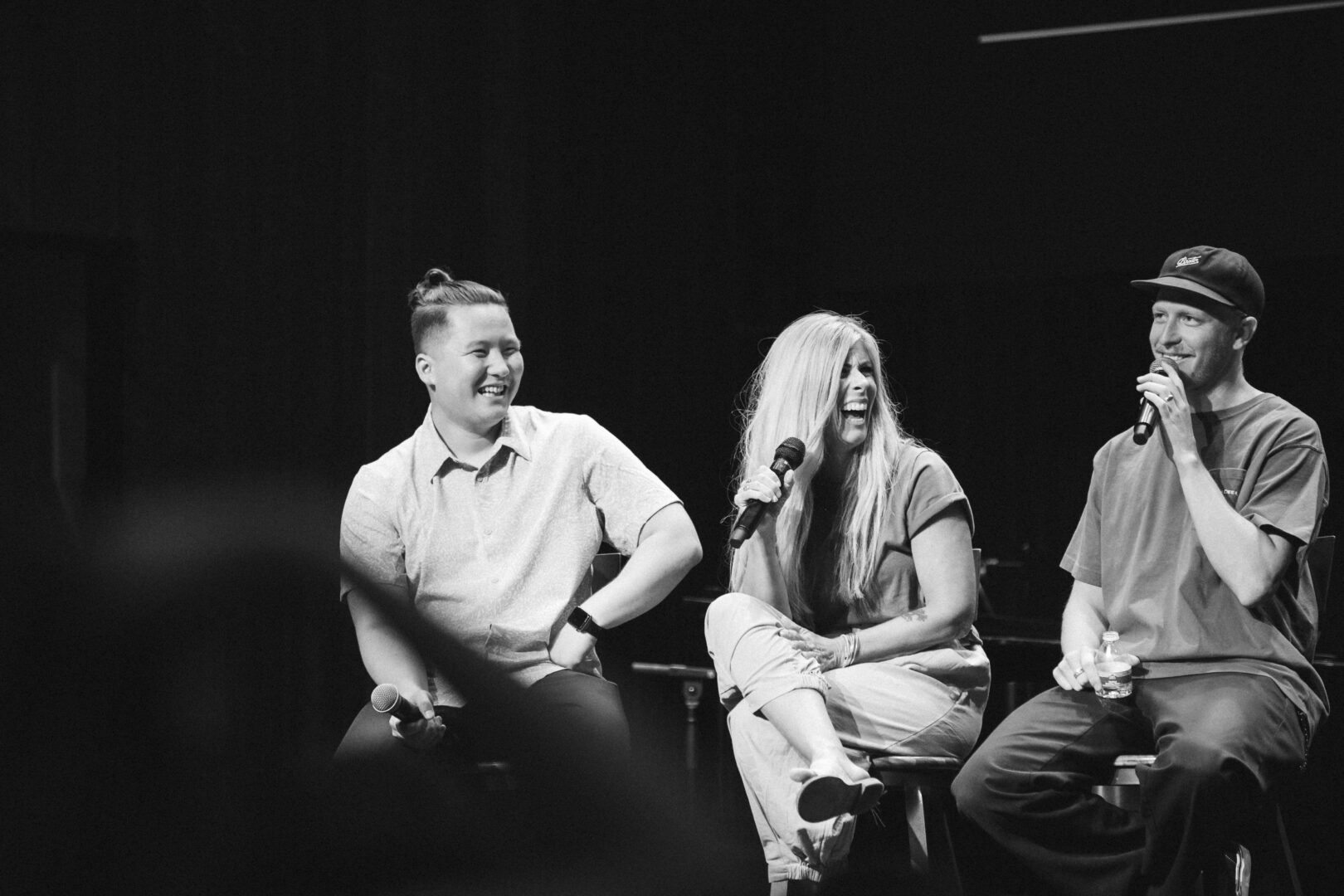 Mid-Semester
Community Night is a mid-semester opportunity to unify, inspire and grow through different points of connection (i.e. worship, conversation or message).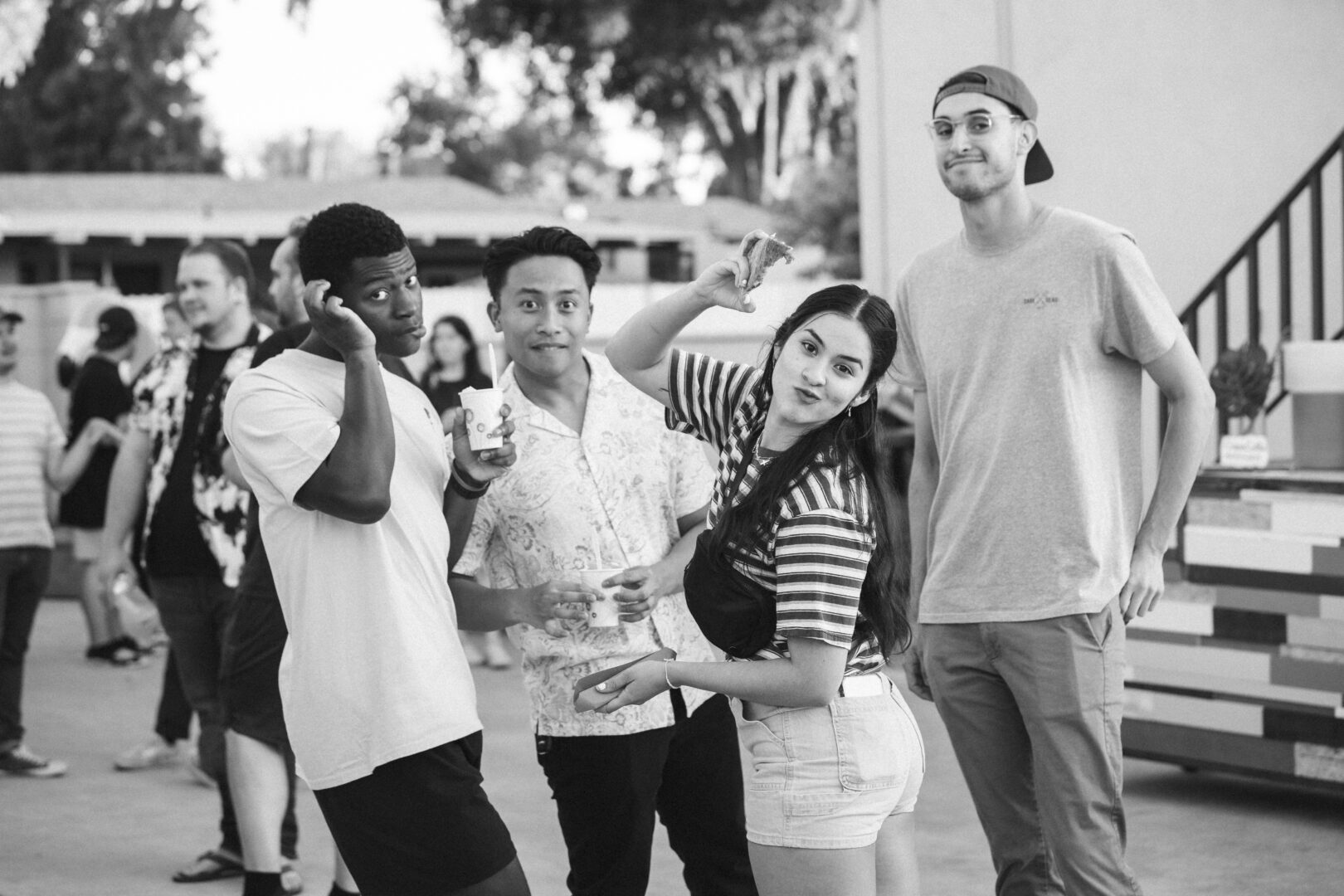 Weekly
YA Night is a connection-focused time to get together with your campus for an opportunity to experience the vision of being real in Groups.
We exist to create a place for young adults to connect to the vision of being REAL with ourselves, God and others by: getting involved, getting invested and getting developed in the life of the church.

Adulting is hard, and you're not meant to do it alone. Young adulthood starts with a blank canvas of endless possibilities, and we aim to provide opportunities for you to connect in real relationships and to discover your real identity & purpose.
Follow Us
Come Hang With Us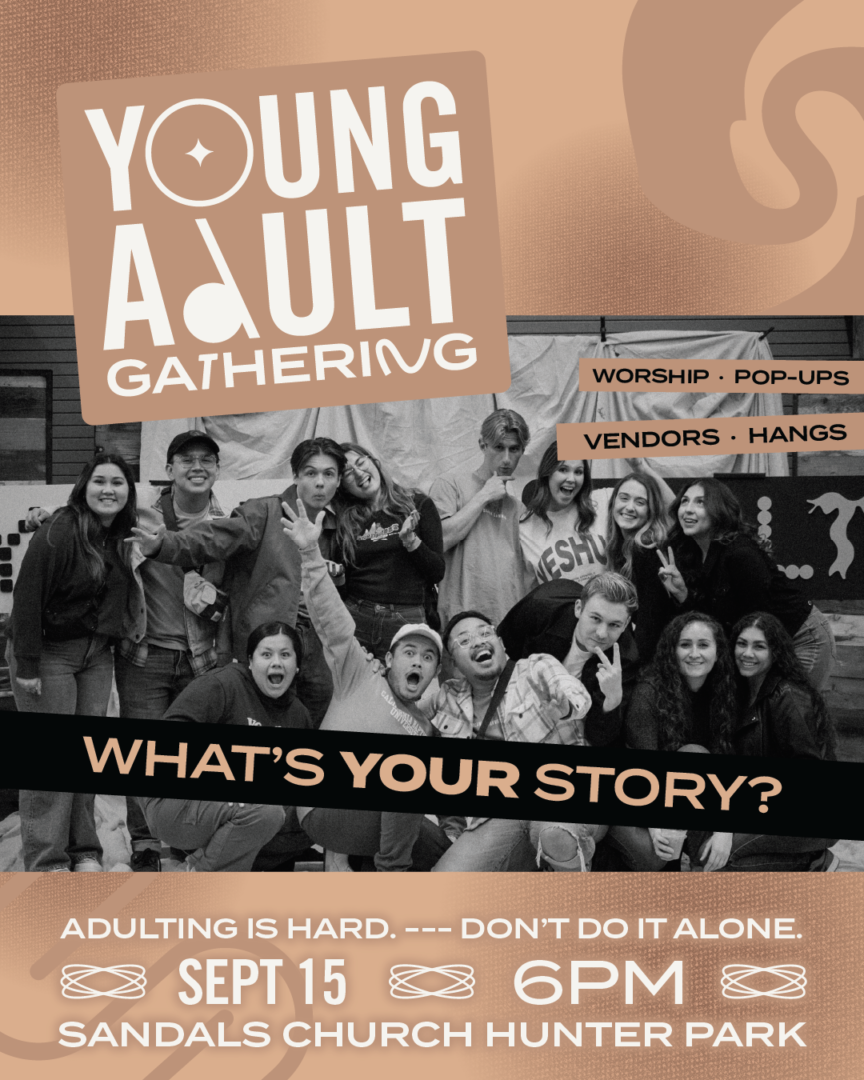 Community Night
October 24, Times & Locations TBA
YA Nights
Azusa
Tuesdays, 7:00pm @ Sandals Church Azusa (meet off-campus once a month)
Anaheim
Tuesdays, 7:00pm @ Sandals Church Anaheim
Banning
Mondays 6:30pm @ Sandals Church Banning (starting 9/18)
East Valley
Tuesdays, 6:30pm @ Sandals Church East Valley
Fresno
Tuesdays 7:00pm @ Sandals Church Fresno (1st & 3rd weeks of month co-ed, 2nd ladies night, 4th guys night)
Hunter Park
Tuesdays, 7:00pm @ Sandals Church Hunter Park
Lake Arrowhead
Connect with YA Lead for more info
Menifee
Tuesdays, 6:30pm @ Sandals Church Menifee
Moreno Valley
Tuesdays, 7:00pm @ Sandals Church Moreno Valley
Palm Avenue
Tuesdays, 7:00pm @ Sandals Church Hunter Park
San Bernardino
Tuesdays, 7:00pm @ Sandals Church San Bernardino
Santa Rosa
Tuesdays, 6:30pm @ Sandals Church Santa Rosa (starting 9/19)
Woodcrest
Tuesdays, 7:00pm @ Sandals Church Hunter Park