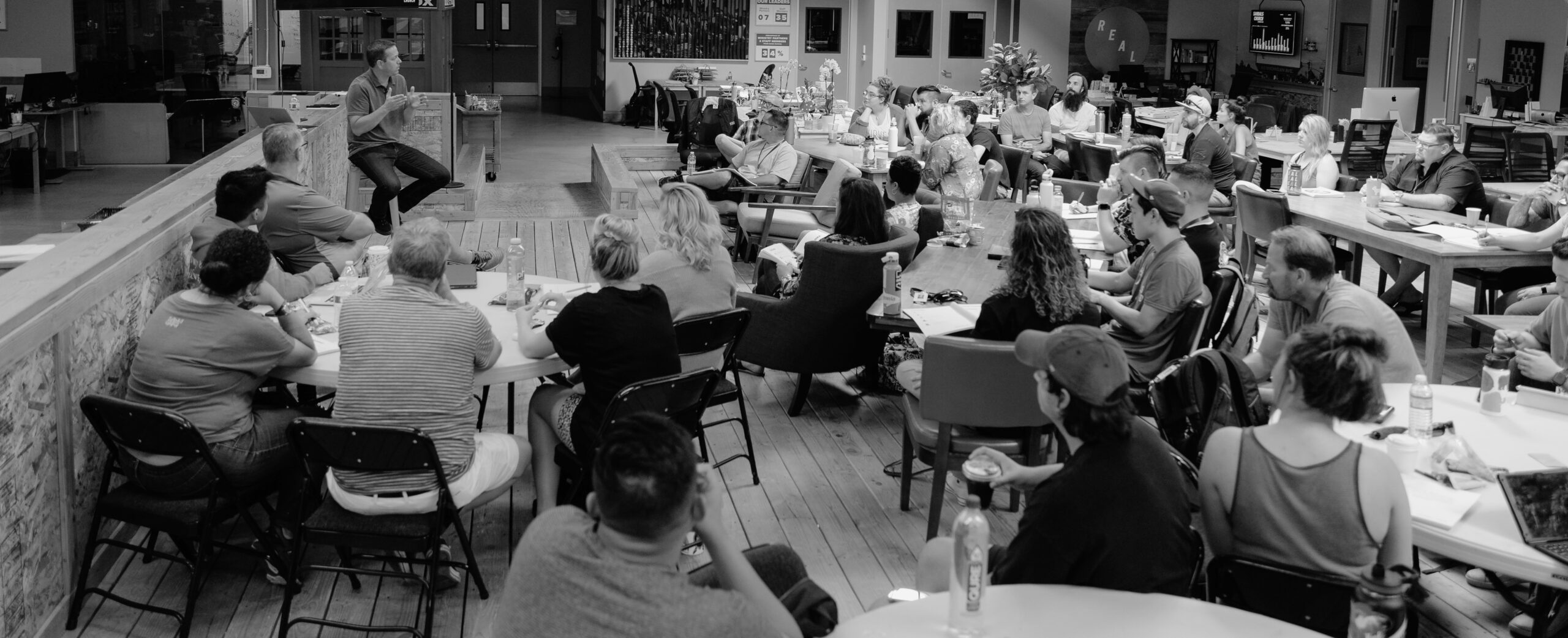 Sandals Church
ROGO Business Forum
The ROGO Business Forum's mission is to intentionally invest in and develop public and private sector leaders who are connected to Sandals Church, helping them to live out the vision of being real in both their personal and professional lives.
The ROGO Business Forum is a space for Marketplace Leaders to:
Align with the vision of being real, Connect with others sharing their experiences and expertise, and Transform into the leader that their team needs and that God has created them to be.
Monthly:
BUSINESS FORUM GROUPS – Forum Members are connected to a business-focused group at their campus where they'll connect with other public and private sector leaders and discuss that month's content and any challenges they are currently facing in the marketplace.
MONTHLY CONTENT – Forum Members receive leadership resources to help them grow as leaders.
Quarterly:
SOCIAL GATHERINGS – At these optional gatherings, Forum Members come together with other members and their guests for some fun and relationship building in a casual environment.
PROFESSIONAL DEVELOPMENT – These training events are an opportunity to hear from other leaders/subject matter experts and learn how to become better leaders and better team members.
---
Current ROGO Business Forum Groups
Mark Childress
Hunter Park
Wednesdays once a month
Joe and Heidi Stance
Hunter Park
1st Friday at 4:30 pm
RJ Drabek
Menifee
Fridays once a month
Chad Wilkinson and Tyler Hair
Woodcrest / Palm Avenue
4th Thursday at 6:00 pm

Cynthia Escartin
Sandals Church Online
Last Wednesday of the month online