Sandals Church Women
Are you looking for a place to make a real difference alongside other women? You found it. Cultivate exists to help women become spiritually wise, relationally kind, emotionally healthy, connected in community and serving on a team. It's a place where you are challenged to be real with yourself, God and others.
Cultivate doesn't stop at gatherings, but its ultimate intention is to cultivate kindness and wisdom in community, in volunteer opportunities and in life. What will you do?
LET'S BE FRIENDS
Spring Book Study Starts Soon!
Join Sandals Church Women as we learn what the Bible says about forgiveness and read Forgiving What You Can't Forget by Lysa TerKeurst. For 6 weeks we'll hear from our Cultivate Teaching Team, engage with meaningful content and untangle forgiveness in a community of kindness. Choose between virtual and in person study options when you register!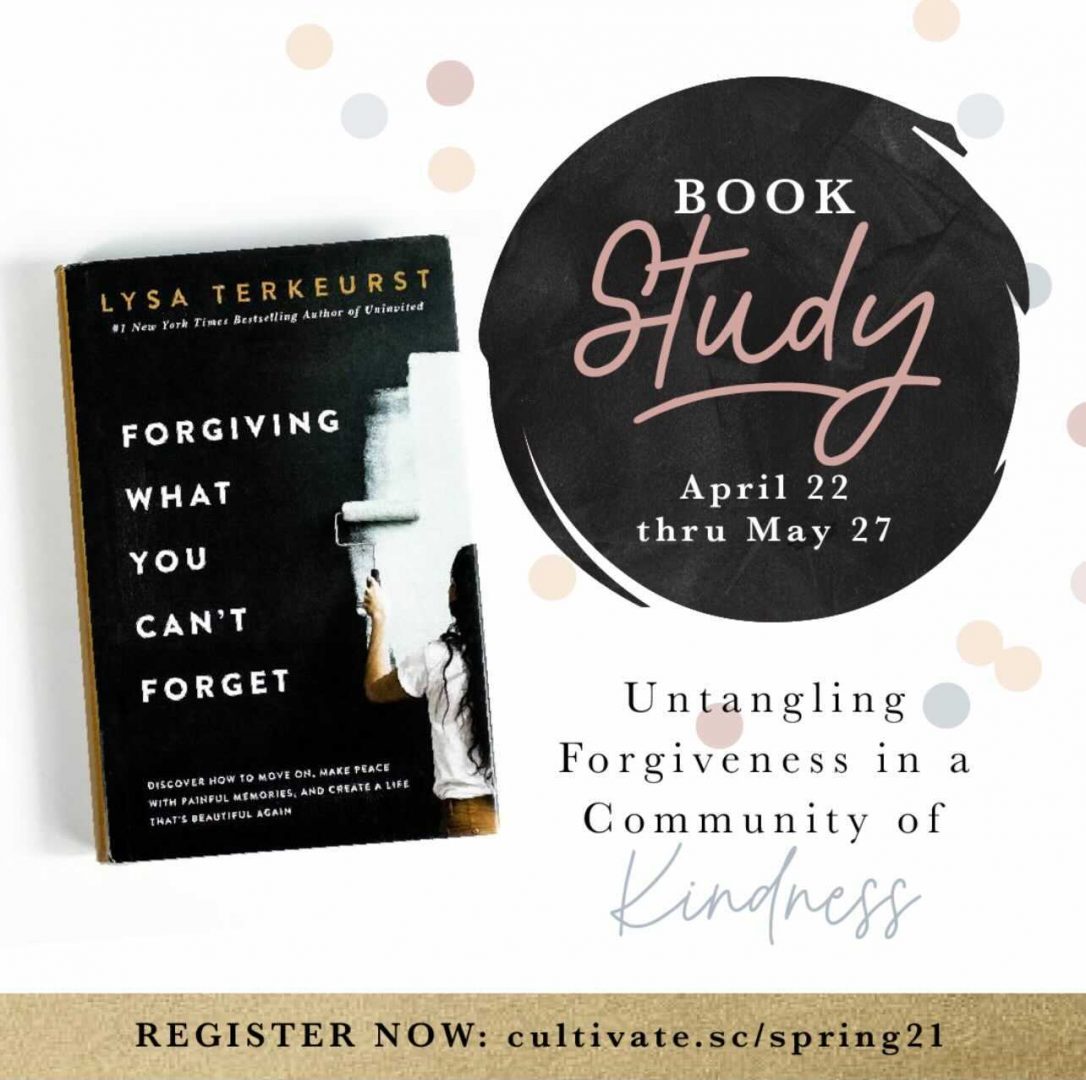 Cultivate change in the community. Find a team.