YOU'RE MAKING THIS HAPPEN
God is clearly at work at Sandals Church. Everything we have the opportunity to do here is brought to life by the people who choose to give money, volunteer time and share their lives with us. Thank you for making this a place to be real
Check out what happened in 2019 below!*
9,845
Average Weekend In-Person Attendance
11%
Year Over Year Increase
Averave Total Weekend Attendance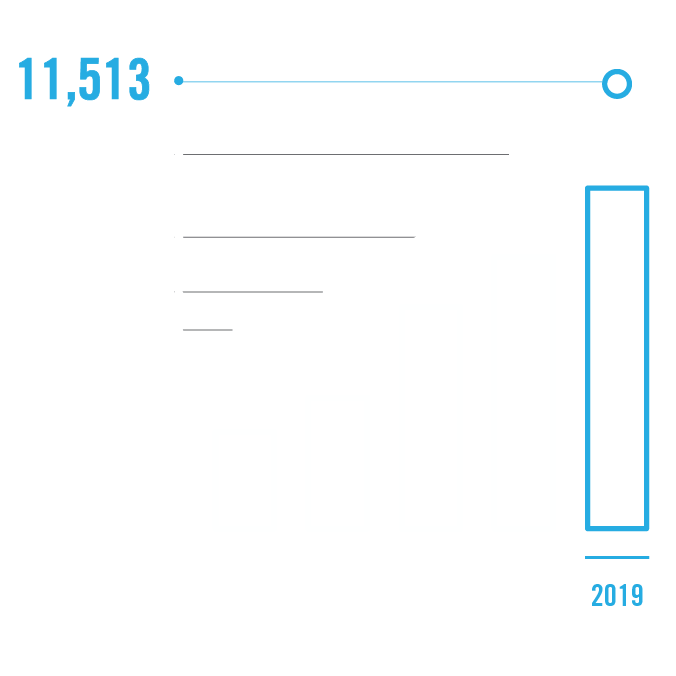 32,061
Average Weekend Online Reach
7,459
Average weekly sermon views
Our Digital Reach
More and more people are connecting with Sandals Church content from around the world.
Our content is being viewed in 77 countries!
---
1,002
people have been baptized this year
Sandals Church Eastvale
LAUNCHED MAY 2019
Sandals Church Menifee
LAUNCHED SEPTEMBER 2019
Sandals Church Fresno
Launched 2020
GROUPS
Working out what it means to be real.
4,658
Adults in community groups
CULTIVATE
Creating a culture of exceptional kindness among women.
229
Cultivate women's groups

ADVANCE
Being stronger, together.

Youth
Being stronger, together.
740
Junior high and high school students in Discipleship Groups
The Momentum Project
Our effort to position Sandals Church to create even more spaces for people to be real all over the world.