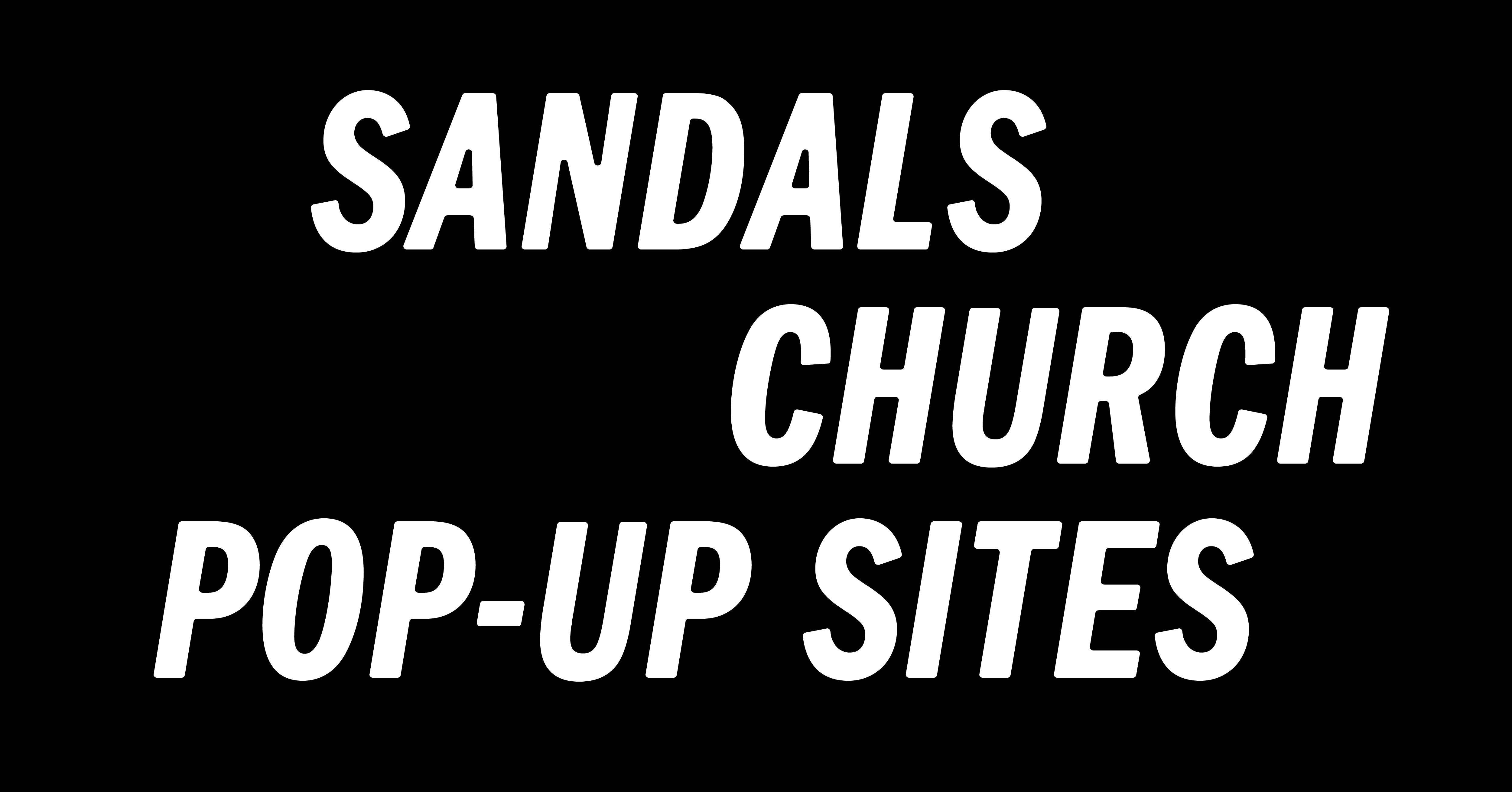 Sandals Church Pop-Up: Montclair

Service Times: Sundays @
10:30am
As part of our plans to create more places for people to be real, Sandals Church will be launching pop-up sites! These are locations where people can gather together every week to view a livestream of our services and figure out what it means to be real with themselves, God and others.
These sites will allow us to bring Sandals Church to even more neighborhoods so that people can worship local and find and create authentic community close to home.
Montclair Pop-Up:
Our first pop-up site will be located at the headquarters of Aragon Construction in Montclair, California and will launch on Sunday, April 2! It will be located at the offices of Aragon Construction at 5440 E Arrow Hwy, Montclair CA 91763. Services will be at 10:30am every Sunday.
Interested in checking out our first Sandals Church Pop-Up in Montclair?
Let us know.
Interested in starting a Sandals Church pop-up site at your business, studio or a community center in your area?
Let us know.
---